Love food? Love farms! You can buy food directly from a farmer at farmers markets, farm stands, and CSAs. You'll get fresh, delicious, and healthy food at a competitive price...and the farmer receives all of the profit from your purchase!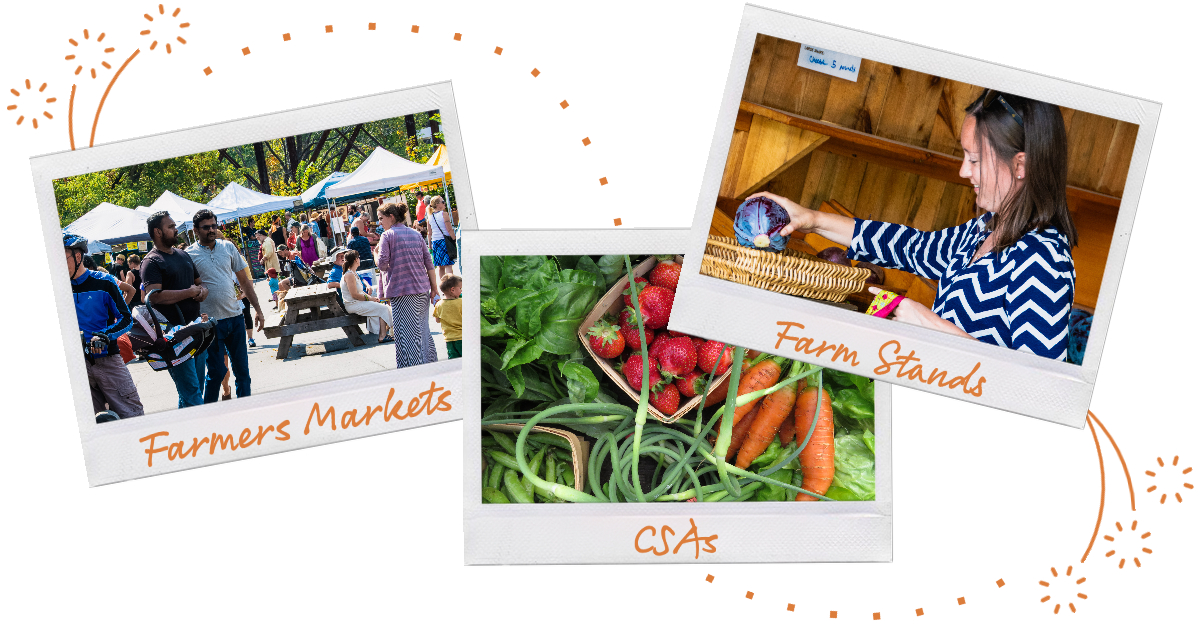 Better Ecological Impact
Buying direct can reduce resource usage for transport, refrigeration, and packaging. Plus, you're guaranteed to be eating the foods that the local environment can support at any given time (ie. "eating with the seasons"), since you're purchasing the food directly from a farmer that produced the food nearby.
Investment in the Local Economy & Landscape
Buying food locally increases the amount and the speed with which money circulates nearby. Additionally, when you buy direct from farmers, you put more money in the pockets of the farmers themselves, which in turn supports viable local farm jobs that continue to feed us all and keep our working landscape strong.
Competitive Pricing
In 2016, NOFA-VT conducted a study on the price difference between produce purchased at stores vs. purchased directly from local farmers. The study found that 55% of organic products and 24% of conventional products were priced competitively with grocery stores.