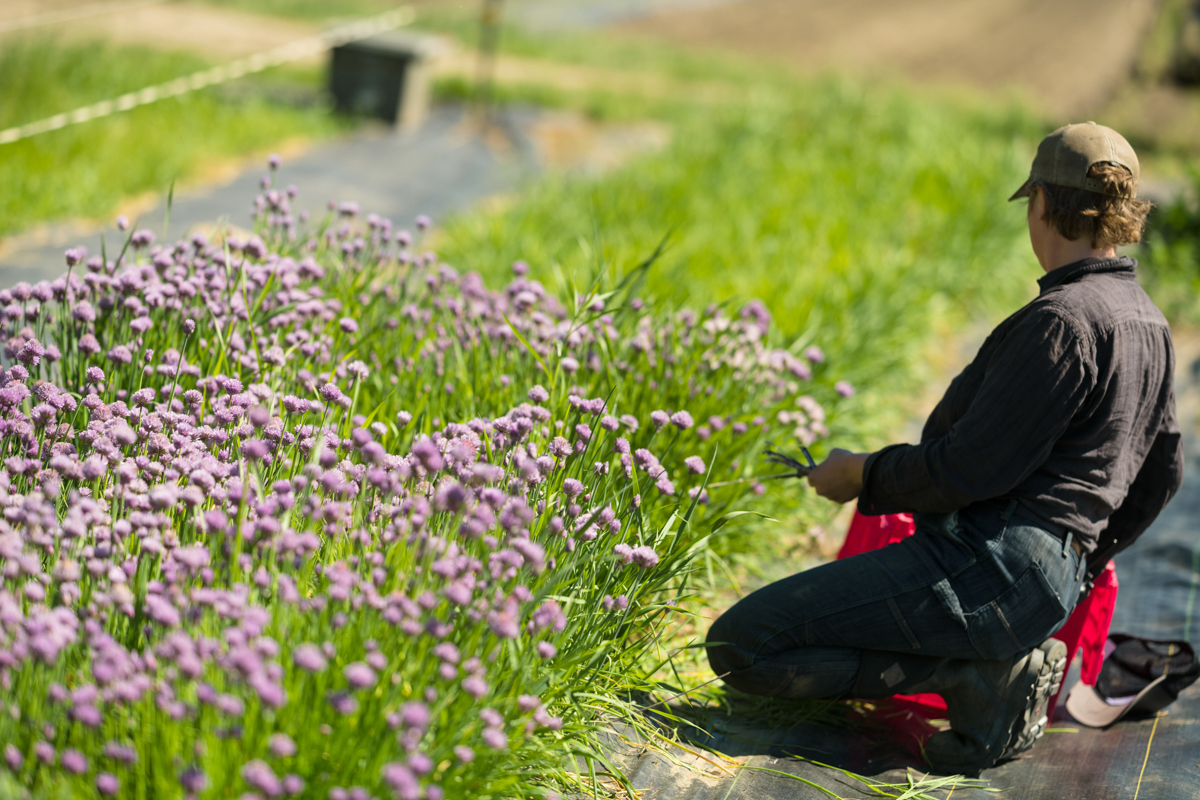 Since 2019, NOFA-VT has served on Vermont's Soil Health & Payment for Ecosystem Services Working Group, in the seat designated by the legislature to represent small-scale, diversified farming. Throughout the process, we have advocated for a model of Payment for Ecosystem Services (PES) in Vermont that supports early adopters of ecologically sound practices, such as organic farmers, and that centers biodiversity as a key indicator of overall ecosystem health and function. 
The Working Group is busy writing up our final report to the legislature, due in January 2023, and putting the finishing touches on plans for a pilot program. 
At first blush, the concept of "ecosystem services" payments is simple: farmers and other land stewards receive payments for the life-sustaining services provided by the land they manage, such as water filtration, pollination, and climate regulation. In practice though, PES is a deeply complex and potentially problematic subject. Which ecosystem services do we (the public) want to pay for? How do we determine their value? Who gets paid, and where does the money come from? And, critically, what are the risks of assigning monetary value to nature in this way? 
These are just some of the questions the PES Working Group has grappled with for just over three years, not all of which we have necessarily answered. In the end (at least "the end" for now), the Working Group has decided to use an existing federal conservation program, the Conservation Stewardship Program (or CSP), as the basis for our state's PES pilot program. 
The Conservation Stewardship Program, administered by the federal Natural Resources Conservation Service (NRCS), pays farmers for implementing certain conservation practices while encouraging and incentivizing conservation "enhancements" (i.e. improvements to good farming practices they are already doing). There are a number of benefits, from NOFA-VT's perspective, to essentially creating a state-level enhancement to the federal CSP program. One benefit is that the program is already administered by an existing federal agency, in close collaboration with state partners like the Conservation Districts. Because of this existing administrative capacity, more of the money can go directly to farmers. Another benefit is that signing up for CSP involves a holistic assessment of the applicant's farming operation, as opposed to focusing narrowly on one outcome such as carbon sequestration, which runs the risk of oversimplification and unintended consequences in a complex system. Finally, CSP has the ability to reward farmers like organic producers who are already managing their land in highly beneficial ways. In contrast to other conservation programs that focus on addressing problems (i.e. "resource concerns" in NRCS-speak), CSP actually can both reward good managers for doing the right thing, and encourage them to continue improving their stewardship over time. 
Some challenges to this approach certainly exist as well. Enrolling in NRCS programs can be cumbersome, requiring a commitment on behalf of producers to fill out extensive paperwork. And the payments aren't as high as they should be in some cases to make it worth farmers' while. 
Overall though, we are hopeful that this path forward will be fruitful, and are committed to ensuring that it works for farmers while leading to meaningful ecological outcomes in the future. We will share the Working Group's final report and continue to provide updates and ways to make your voice heard.