We launched the Jack Lazor Memorial Soil Health Stewards program in the spring of 2021 to honor the legacy and wisdom of Jack Lazor, an organic farming leader and the co-founder of Butterworks Farm, who passed away in November 2020. This learning cohort promotes farmer-to-farmer education and relationship building in an effort to address both shorter-term soil health improvement strategies, as well as long-term systems change.
New in 2023, we offered two cohorts: one cohort for diversified livestock farms and one for small-scale, intensively cultivated vegetable farms. Both are intended for intermediate to advanced farmers who are excited about farmer-to-farmer learning focused on soil health and climate resilience.
Vegetable Cohort
---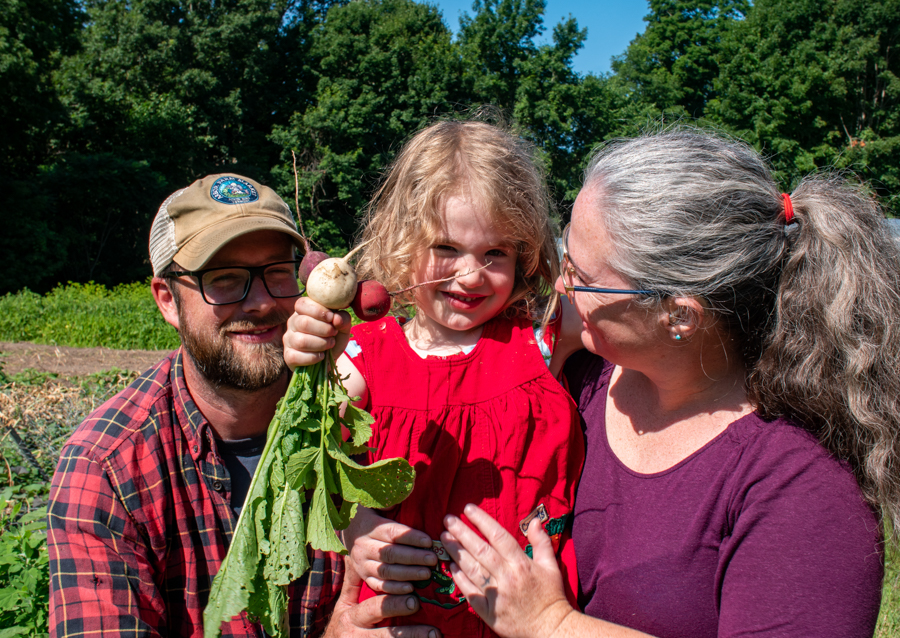 Patrick Helman, Sandy Bottom Farm
Patrick Helman and his family run Sandy Bottom Farm, growing certified organic vegetables intensively on 1.5 acres in Isle La Motte, VT.  The farm began in 2018 as a tiny market garden, while Patrick stayed home with their then-1-year-old daughter, Genevieve.  Since then, the farm has grown to its current (but still expanding) size, with a farmstand, 75-member CSA, wholesale accounts, and two farmers' markets each week. 
---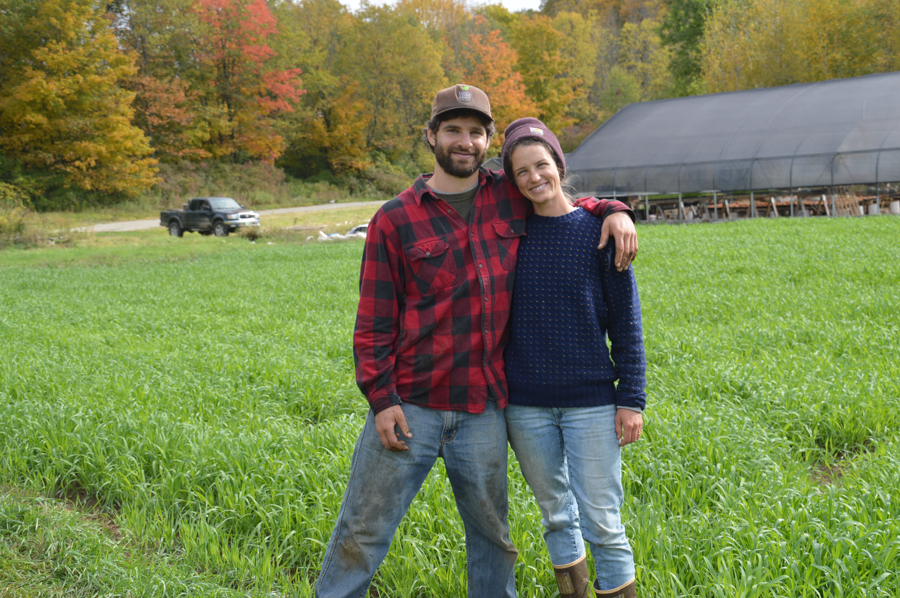 Taylor and Jake Mendell, Footprint Farm
Taylor and Jake run Footprint Farm in Starksboro, VT where they grow mixed vegetables for a CSA program and local restaurants, caterers and co-ops. They grow year-round with a focus on having fresh greens available 52 weeks of the year.
---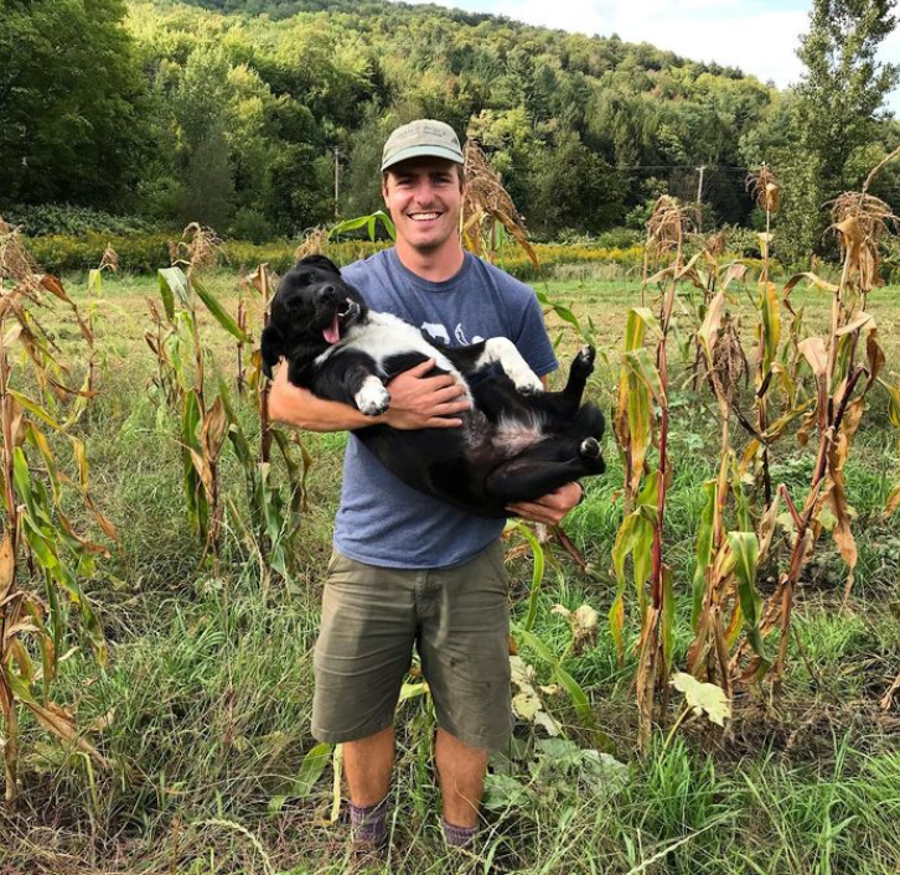 Jake Kornfeld, The Farm Upstream
Jake Kornfeld manages the Farm at the Vermont Youth Conservation Corps in Richmond. The Farm at VYCC hires young people to produce vegetables, poultry, and eggs for the Health Care Sare, a prescription CSA program. Introducing young people to the complexity and wonder of the soils that yield our food is one of the highlights of Jake's work. He is also one of the owners of The Farm Upstream, a collaborative farm business in their 3rd season of growing food for the community.
---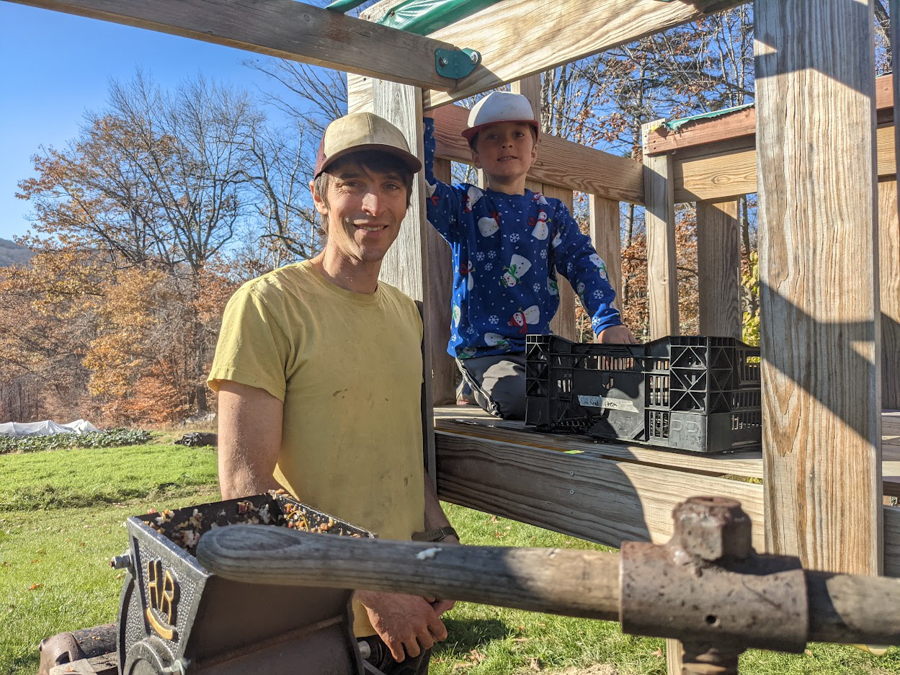 Ryan Fitzbeauchamp, Evening Song Farm
Ryan Fitzbeauchamp has been co-managing Evening Song Farm since its beginning in 2011.  Their farm grows a diverse mix of vegetables for CSA and wholesale markets.  Ryan is energized by taking good care of their land, working with great people, spending time with family, and pursuing hobbies and interests off the farm.
---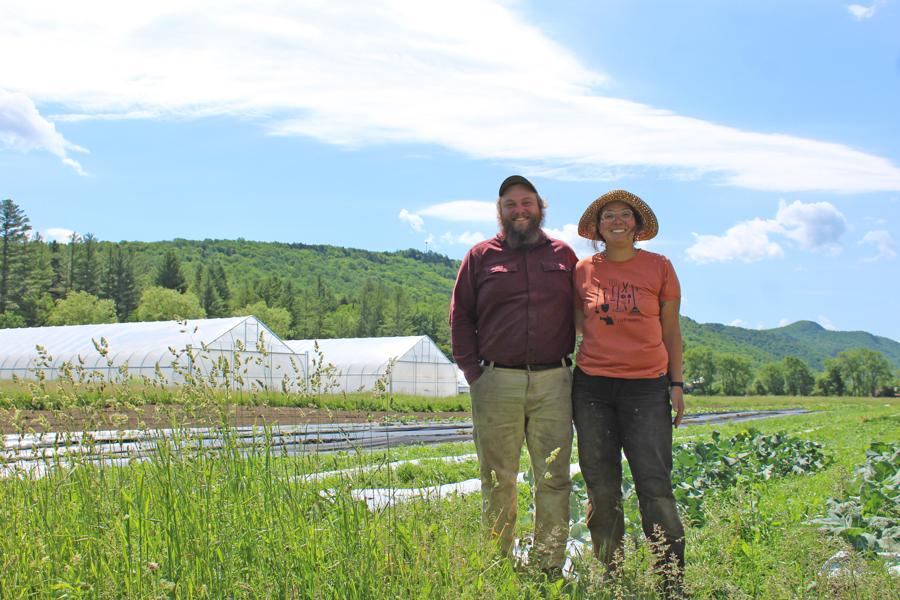 Henry Webb and Gabrielle Tuite, Old Road Farm
Henry Webb and Gabrielle Tuite own and operate Old Road Farm in Granville Vermont. They grow organic vegetables on around five acres with a focus on fresh ready to eat greens for local wholesale markets. The farm also runs a CSA, attends the Shelburne farmers market, and is investing in season extension with five high tunnels and more planned for the future.
---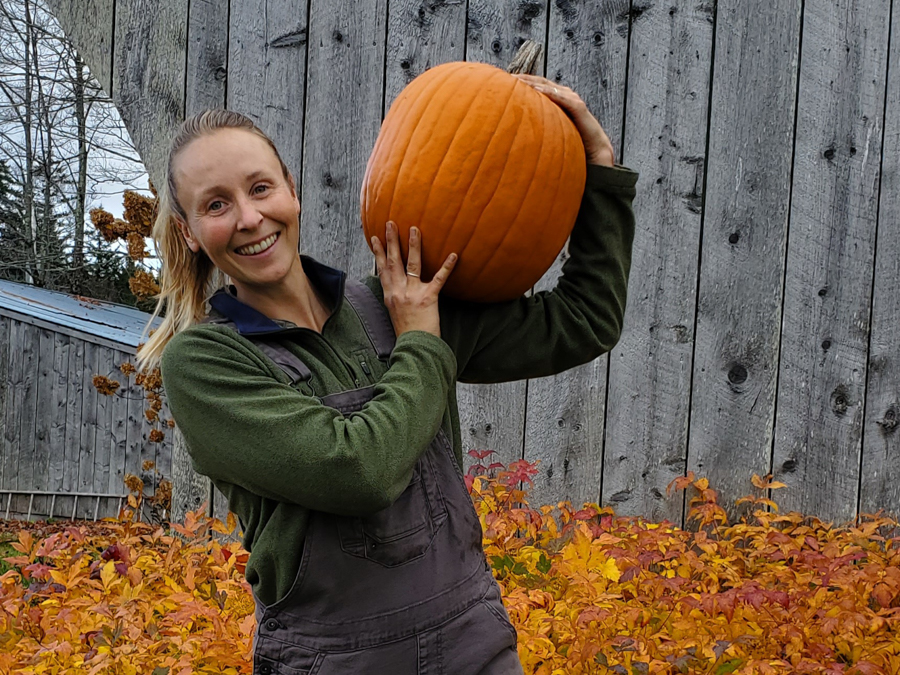 Hannah Blackmer, Fieldstone Farm
Fieldstone Farm is a women-owned and operated multi-generational family farm producing wood-fired pizzas and mixed veggies in central Vermont. We're small scale, primarily people powered, no-till, and headed into our 13th season of growing food!
---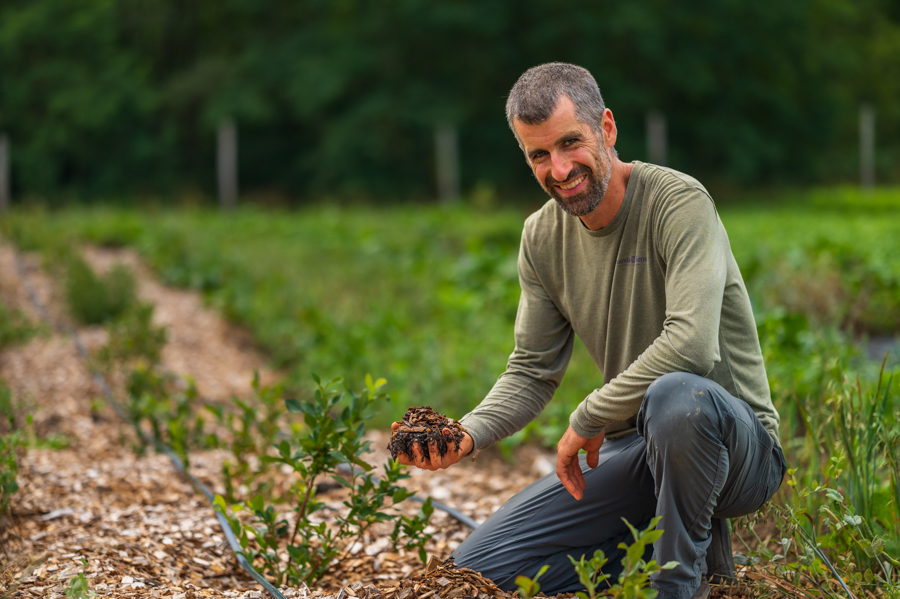 Patrick Sullivan, Ananda Gardens
Ananda Gardens is a diverse, small scale farm, located 10 minutes from downtown Montpelier. Operated and owned by a bicultural family of four: Patrick the farmer, Melisa the Chef and Health Coach, and the daughters Ananda (8 years old) and Munay (3 years old), who are the inspiration and motivation. They work in collaboration with a skillful and inspired team of young farm workers. Soil health is a major focus of our farm. We strive to improve our soil and make our farm more efficient every year.
---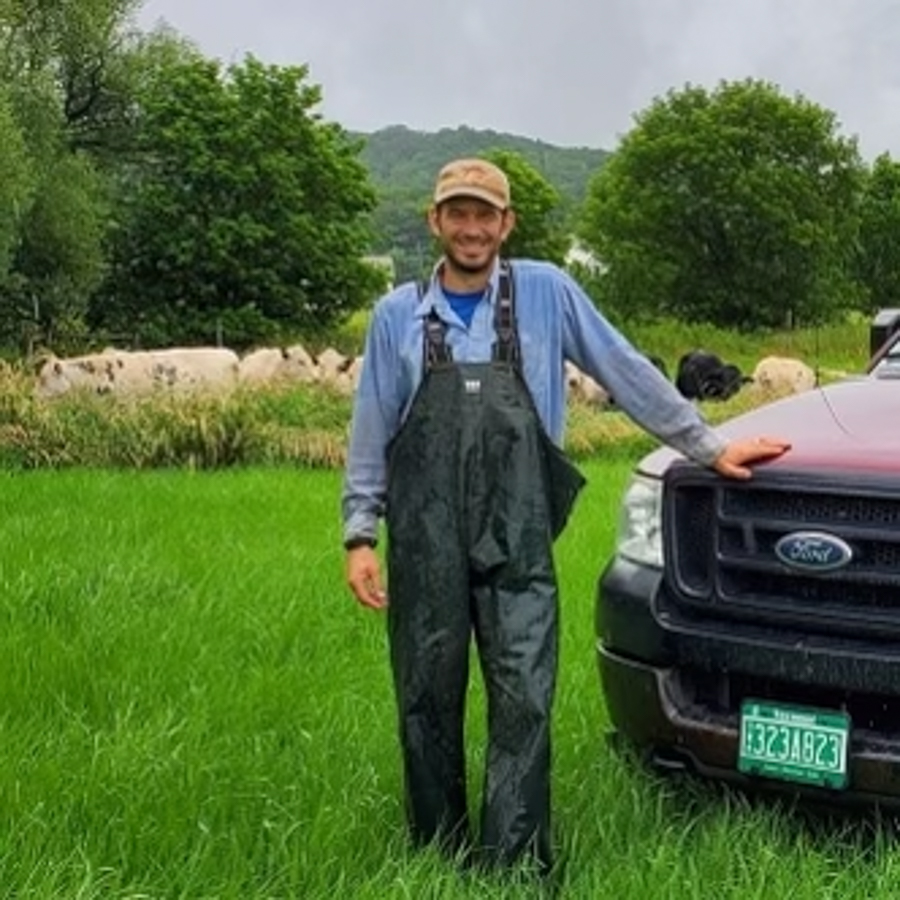 James Donegan, Trillium Hill Farm
2023 will be the 18th season for James Donegan of Trillium Hill Farm.  The Hinesburg hill farm has been in the family since 1801. 
---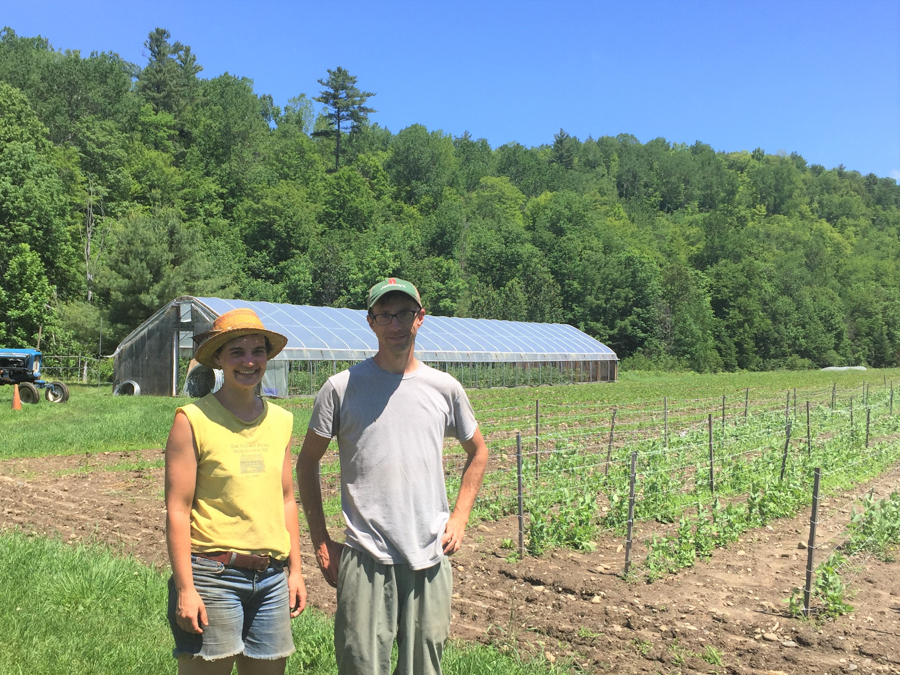 Justin Cote and Ansel Ploog, Flywheel Farm
Flywheel Farm is an organic fruit and vegetable farm in Woodbury, Vermont.  Co-farmers Justin Cote and Ansel Ploog grow for wholesale and retail markets within the diverse and abundant life of the farm.
---
Jette Mandl-Abramson, Calabash Gardens
---
Thea Schwartz, Sunnybrook Farm
---
Ryan Demarest, Naked Acre Farm
---
Evan Perkins, Small Axe Farm
---
Livestock Cohort
---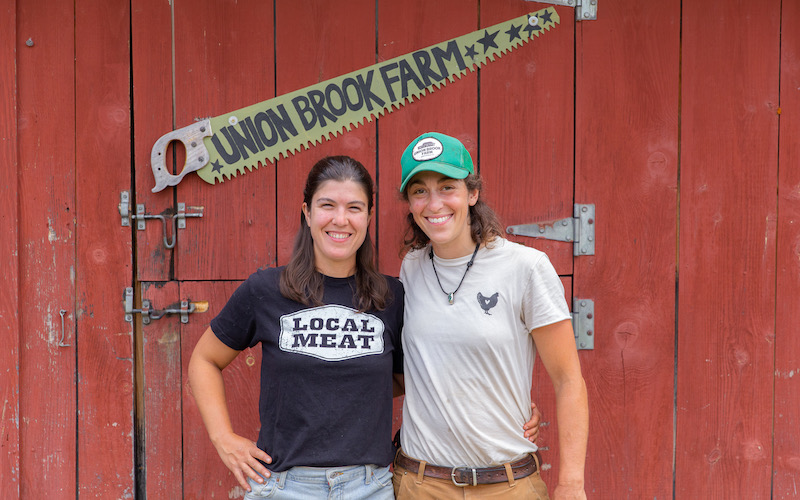 Union Brook Farm
We are dedicated to raising our livestock on pasture by working in tandem with and promoting the natural environment. We strive to harvest our animals onsite, at our custom processing facility in order to minimize stress and maximize flavor. We work creatively to recycle, repurpose and reuse at the farm in order to reduce our footprint and produce an affordable product. We value sharing our experience and lifestyle at the farm through our farm stays and hands on learning.
---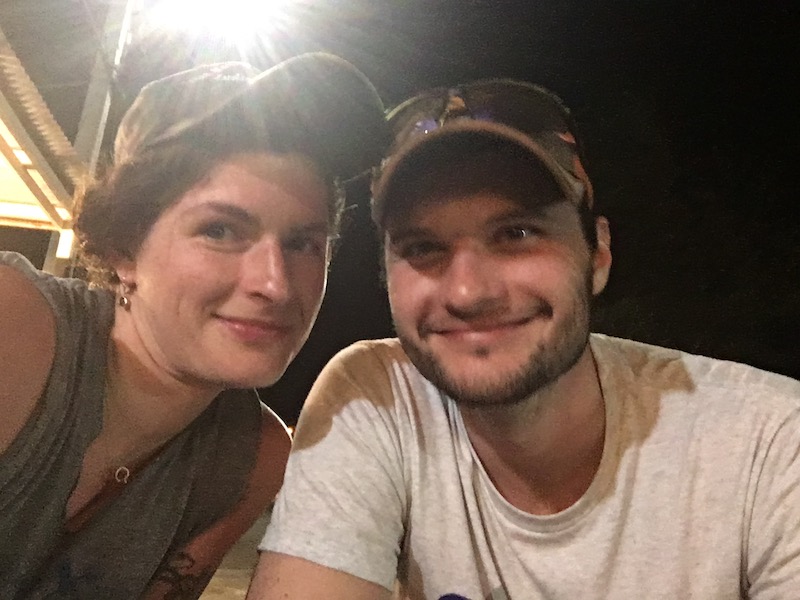 Sunday Bell Farm
Sunday Bell Farm is a diversified dairy operating in North Danville, VT. They produce a2/a2 cow's milk, 100% grass fed beef, rose veal, milk fed pork, pastured chicken, and hay.
---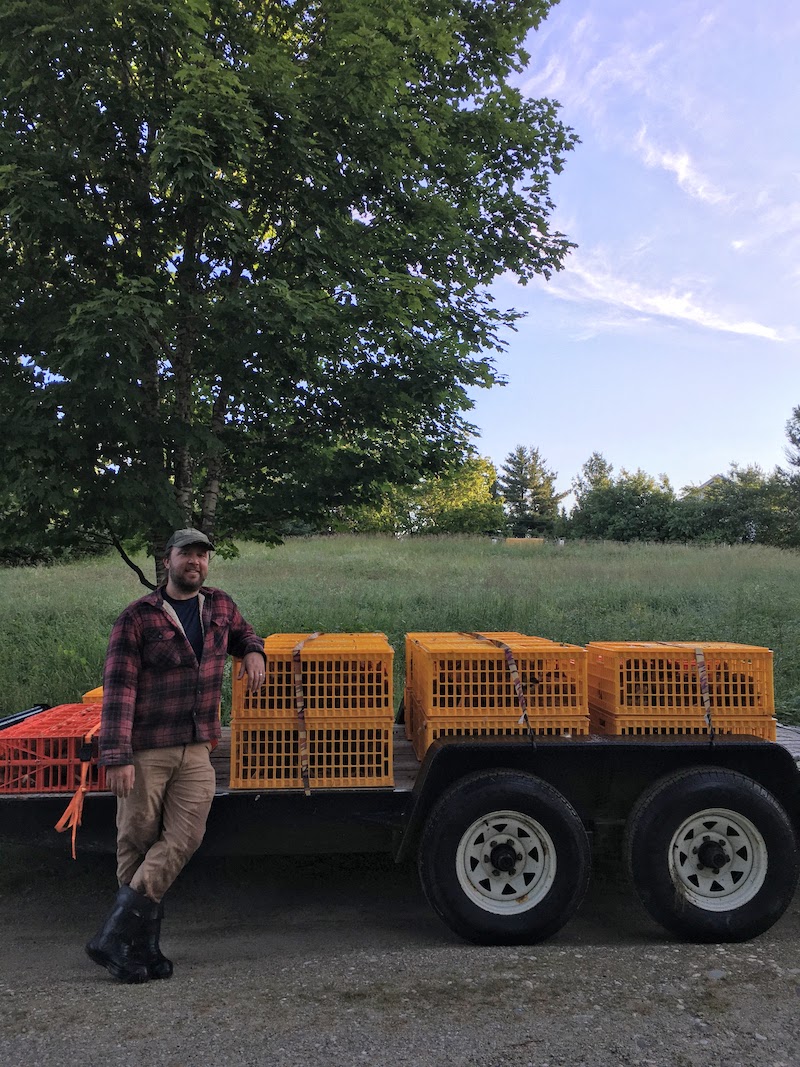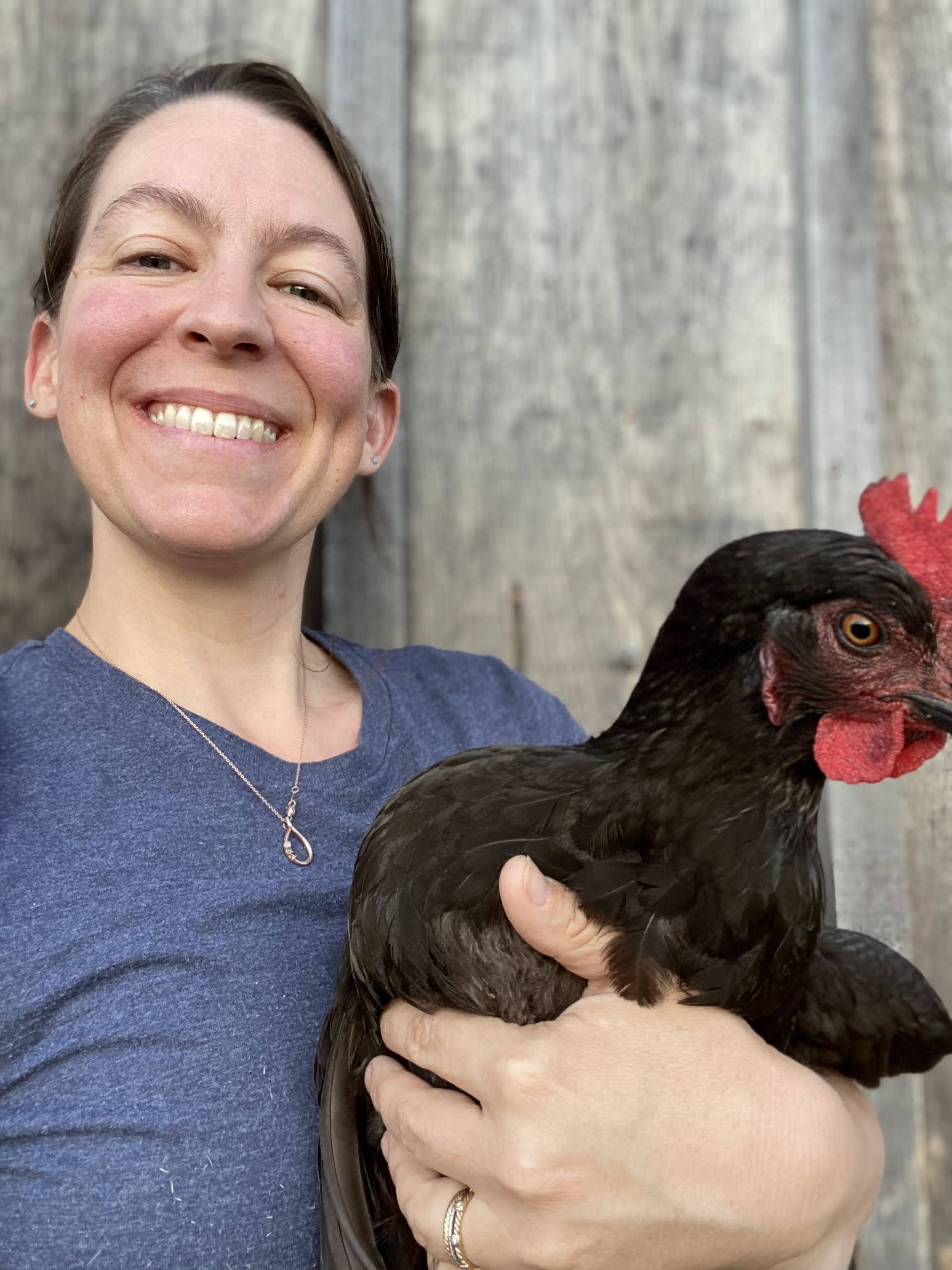 Flatlander Farm
Lisa & Keith own and operate Flatlander Farm in Starksboro, VT. On their small farm of 4 acres (plus 2 acres of neighboring land), they raise heritage breed meat birds, ducks, for meat and eggs, and geese, alongside a small herd of meat goats. Their farming practices are rooted in their commitment to healthy animals and diverse and thriving ecosystems.
---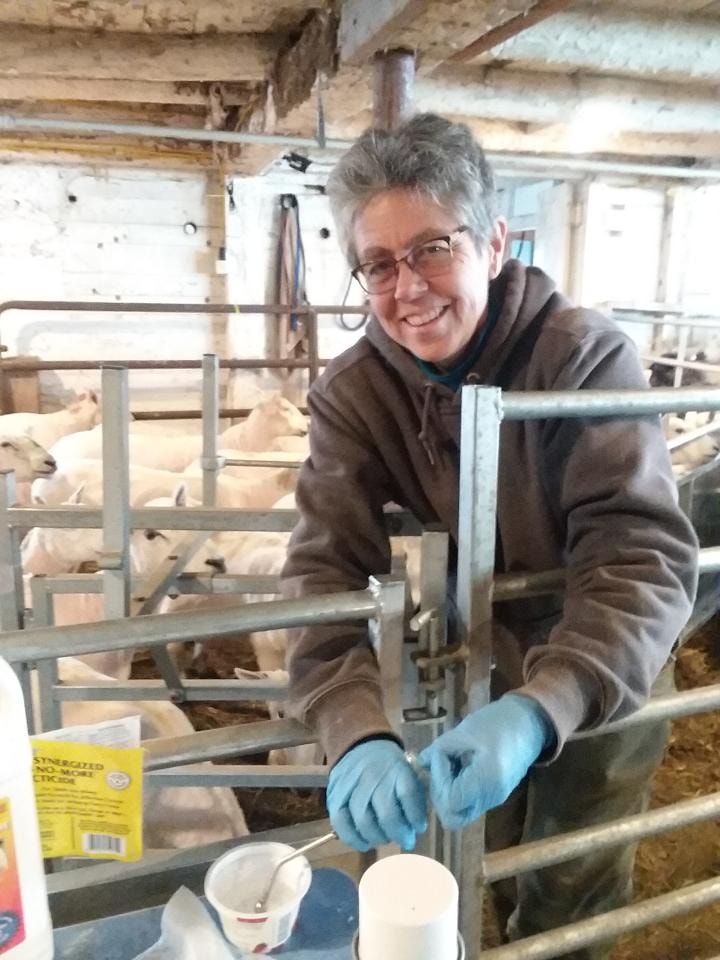 Morse Brook Farm
Liz Shaw is owner at Morse Brook Farm in Westminster VT. After sheep farming in NH, Liz and her husband bought the 200 acres of a former dairy farm (closed in the 90s) in 2019. We are raising sheep, a few cattle and trying to rehab 80 acres of open land and fields in addition to sugaring and managing 120 acres of forest. Liz uses her Border Collies to manage the sheep and also holds trials and educational clinics to further the use and understanding of these working dogs.
---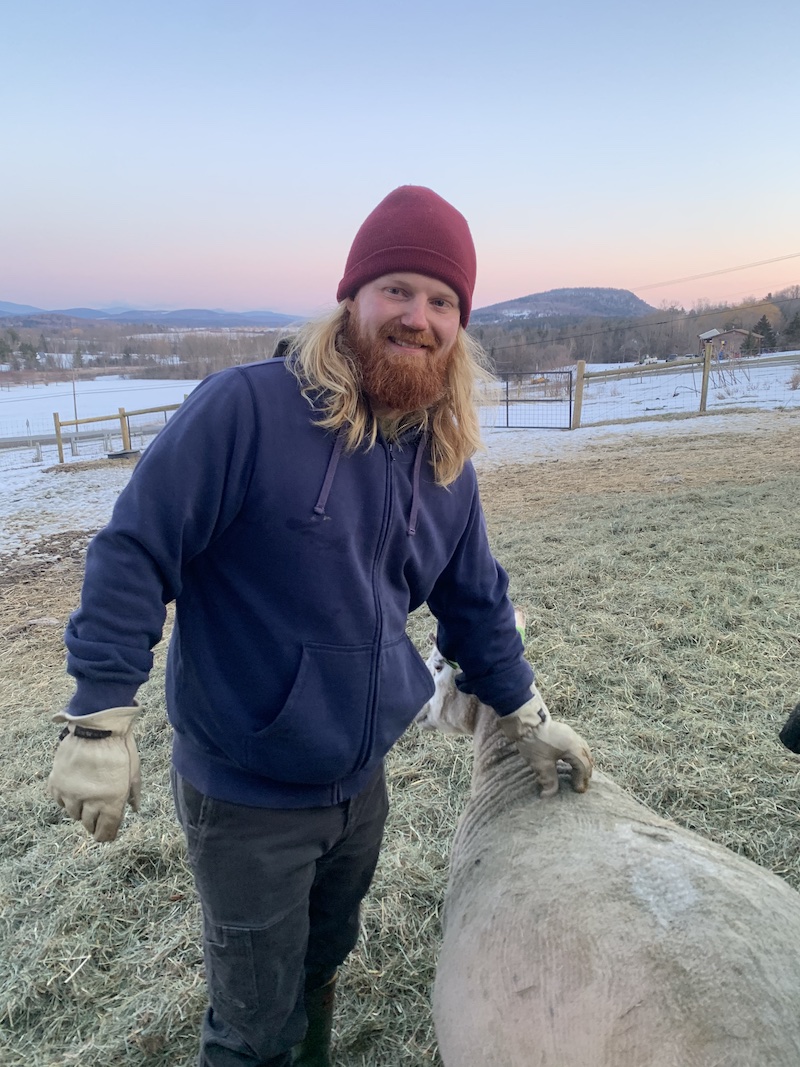 Grass Cattle Company
Hello, I'm Ian Johnson, a first-generation farmer and Ranch Manager at Grass Cattle Co. in Charlotte. After studying ecology at UVM, I became interested in Management Intensive Rotational grazing through my involvement in UVM's Farmer Training Program. For the last six years, I have worked with animals on pastures or added value to their products. I am inspired by how much there is to learn, and my passion for soil biology continues to shape my interactions with the land.