Image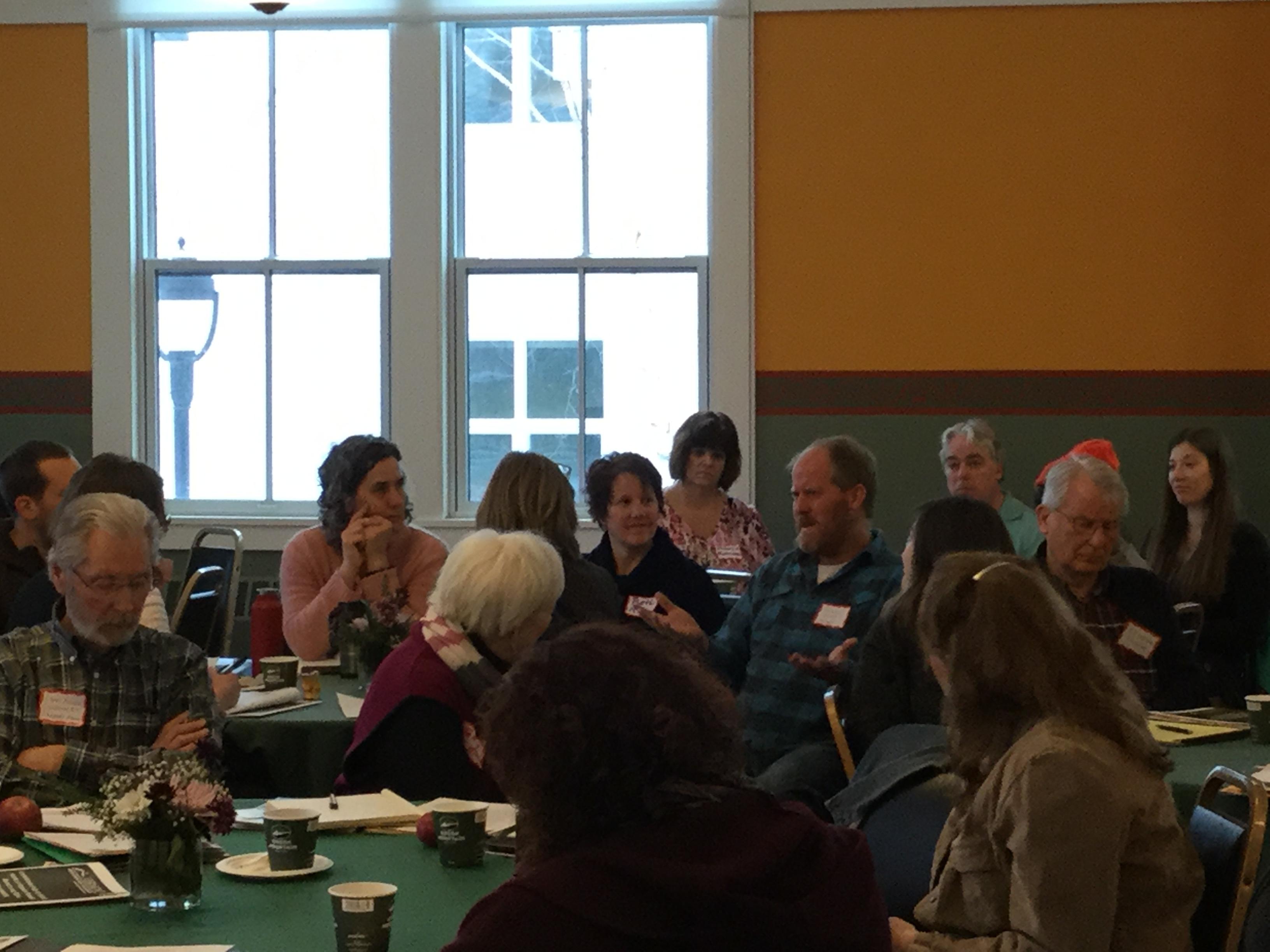 The 2023 Vermont Farmers Market Conference is coming up on Wednesday, March 29th! We are glad to once again be back in person at Vermont Law & Graduate School in South Royalton. Please join us for a day of learning and networking with other farmers market organizers, board members and vendors!
Farmers markets are integral to our thriving local food system, and serve as important small business incubators. This annual conference brings together market managers, organizers, vendors, and community members from across the state for a full day of education, resource-sharing, and networking. The conference offers resources and information from service providers, state agencies, and fellow market organizers. 
Conference details:
Location: Yates Common Room in Debevoise Hall, 164 Chelsea St, Royalton, VT 05068
Parking available behind the building, off of Cameron St.
We will have childcare available! If you plan to bring your child with you, please email me.
If you are interested in carpooling with other folks from your area or along your route, please fill out this form.
Schedule:
9:30 - Registration, Coffee/Tea
10:00 - Gather and Welcome.
10:15 - Marketing and Outreach. Presenters: Christine Hill, NOFA-VT; Aprille Soons Palmer, Champlain Islands Farmers Market; Rocket, @eatvermont.
11:15 - State Agency Updates: Agency of Agriculture, Food & Markets, Dep't of Children & Families
12:15 - Lunch plus VTFMA Annual Meeting & election of VTFMA Board members
1:00 - SNAP Technology. Presenters: Johanna Doren, NOFA-VT; Ariana Matthews-Salzman, Vermont Foodbank & Richmond Farmers Market
2:00 - The Farmers Market Legal Toolkit. Presenters: Wendy Chen, Vermont Law & Graduate School; Lihlani Nelson, Vermont Law & Graduate School
3:00 - Market cohort discussion time (grouped by market size: small/medium/large)
3:45 - Interest tables: Conflict Resolution & Legacy Folders
4:00 - Adjourn. You're welcome join us at Carlita's immediately afterwards to continue the conversation!
There will be plenty of time to connect and talk with your fellow farmers market organizers from around the state!
If you have questions, please contact Andrew via email or call (802) 434-7165.
This conference is sponsored by a USDA AMS Farmers Market Promotion Program grant and the Vermont Agency of Agriculture, Food, & Markets.
Previous conference presentations available to watch online: