About the Farm
Foote Brook Farm is a diversified, certified organic produce farm, located on 100 acres of land nestled in the valley of Johnson, Vermont. The Lamoille River and Foote Brook help sustain over 45 acres and 145 different varieties of organic produce! We have a beautiful new farm stand that opened in 2012. Our specialties would be the freshest berries, the sweetest corn and our just picked, right out back greens. Come where you can watch your food grow.
Products Offered
Bread and other prepared food
Cheese
Eggs
Flowers
Fruit
Poultry
Red Meat
Maple
Preserved goods
Vegetables
All organic certified products
Arugula,Asparagus,Basil,Basil, Lemon,Basil, Sweet Genovese,Beans, green,Beets,Blueberries,Broccoli,Brussels sprouts,Cabbage, green,Cabbage, red,Carrots,Cauliflower,Celeriac,Celery,Chamomile,Cilantro,Collards,Cucumber,Dill,Eggplant,Fennel,Fiddleheads (wild),Garlic,Greens, braising,Greens, salad mixes,Ground cherries,Hemp,Jerusalem artichoke,Kale,Kohlrabi,Leek,Lettuce (head),Melons, canteloupe,Melons, watermelon,Mint,Nasturtium,Onions,Oregano,Parsley,Parsnips,Peppers (hot),Peppers (sweet),Potatoes,Pumpkins,Radishes,Raspberries,Rhubarb,Rutabaga,Sage,Salad mix,Shallots,Spinach,Squash (summer),Squash (winter),Strawberries,Sweet corn,Swiss chard,Tomatillos,Tomatoes (field),Tomatoes (greenhouse),Tomatoes, cherry,Turnips
Sells all certified-organic products?
No
Sells both organic and non-organic products?
Yes
Sells no certified-organic products?
No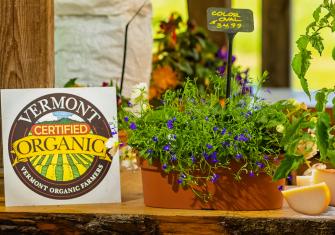 Address
641 Vermont Route 15 West
Johnson, VT 05656
United States
Primary Contact
Tony Lehouillier
Dates Available for farm stands
Dates Available for CSAs
Our family Bag CSA is picked up weekly on Tuesdays starting on July 7th and goes for 17 weeks. Pick up location is at our Foote Brook Farmstand 613 VT Route 15 W. Johnson, VT.
Seasons Available
Summer
Fall