"This is my second year growing cut flowers and I've been able to make flower farming my main source of income. I'm pretty proud of that!"
- Jenny Monfore, owner of Old Time Flowers and member of NOFA-VT's 2021-2022 Farm Beginnings® cohort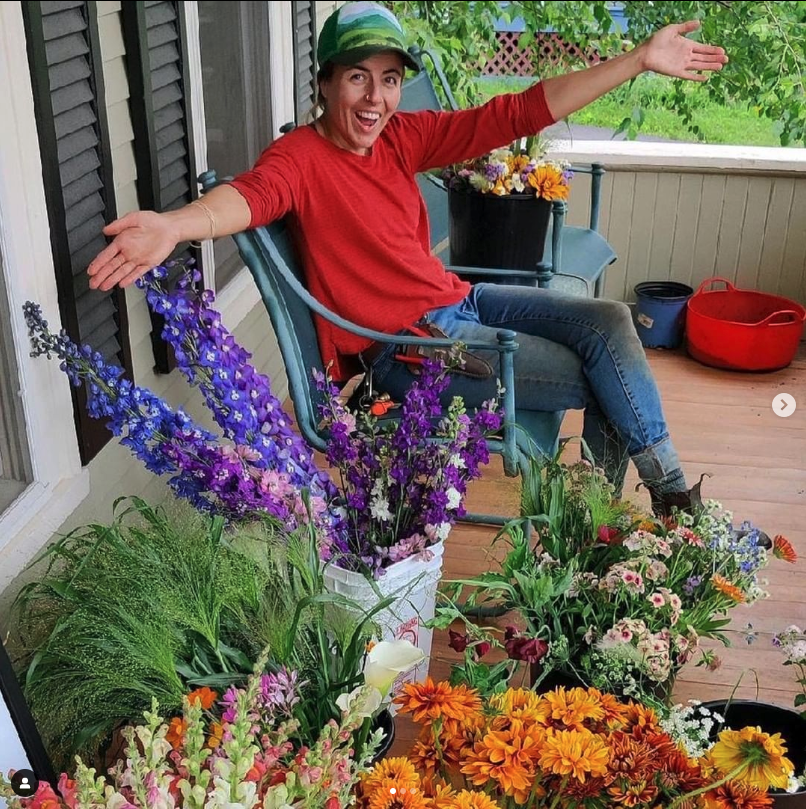 Jenny Monfore runs Old Time Flowers on a rented plot of land just outside Montpelier, VT, where she provides "fresh and dried flowers grown with love" to the local community. Jenny has been interested in organic farming since she was young, and worked on farms around the country prior to starting her own.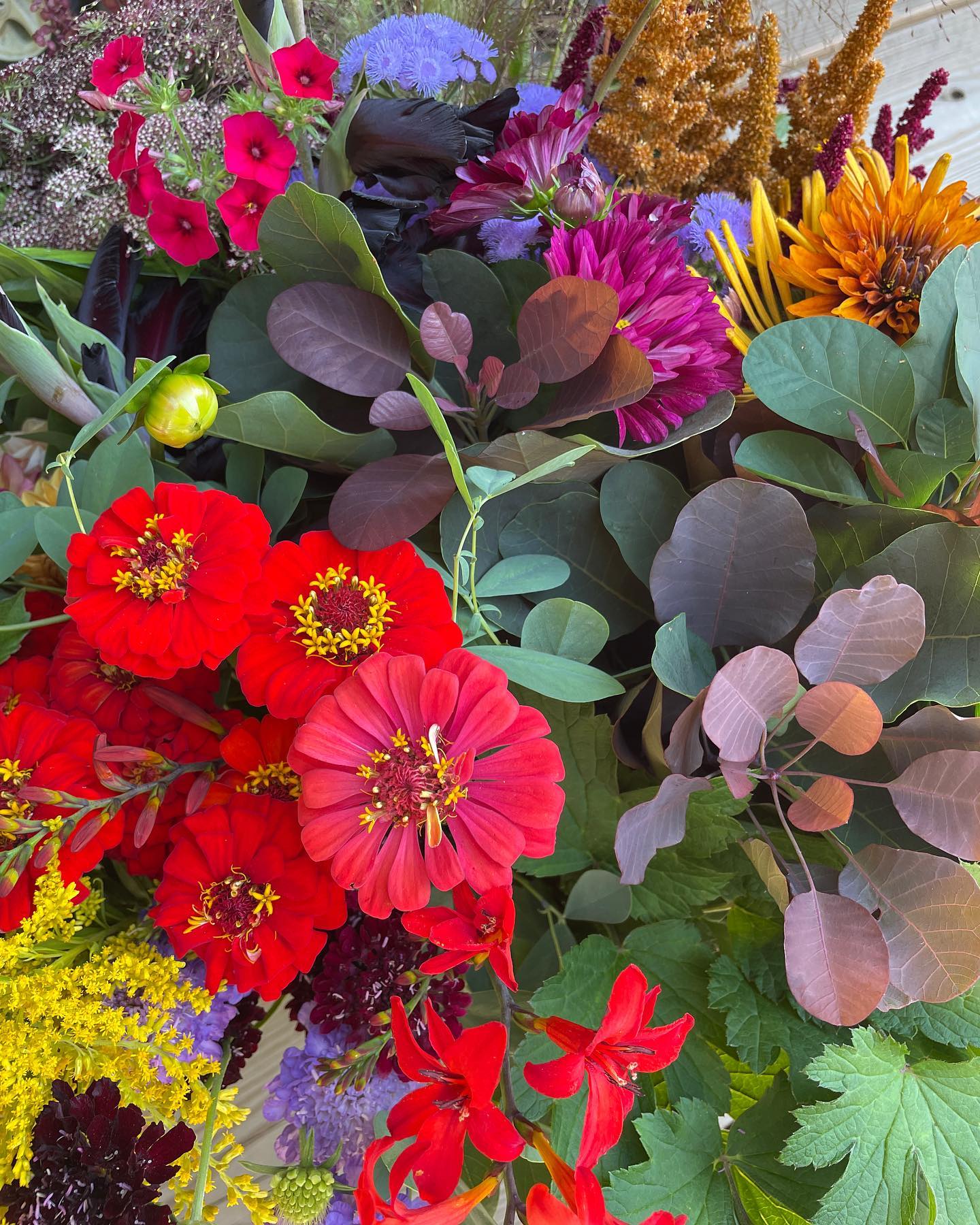 In 2019, Jenny lived in western North Carolina, where she ran a small veggie and flower market garden. In 2020 she returned to New England and worked at Johnny's Selected Seeds in Maine, solidifying her love of flowers: "I got to work in the flower trial fields, with so many amazing varieties being tested for the seed catalog. Part of my job was harvesting extra flowers, making bouquets, and giving them away to employees. It was amazing. I got so inspired by flowers, and realized I wanted to focus my efforts on them."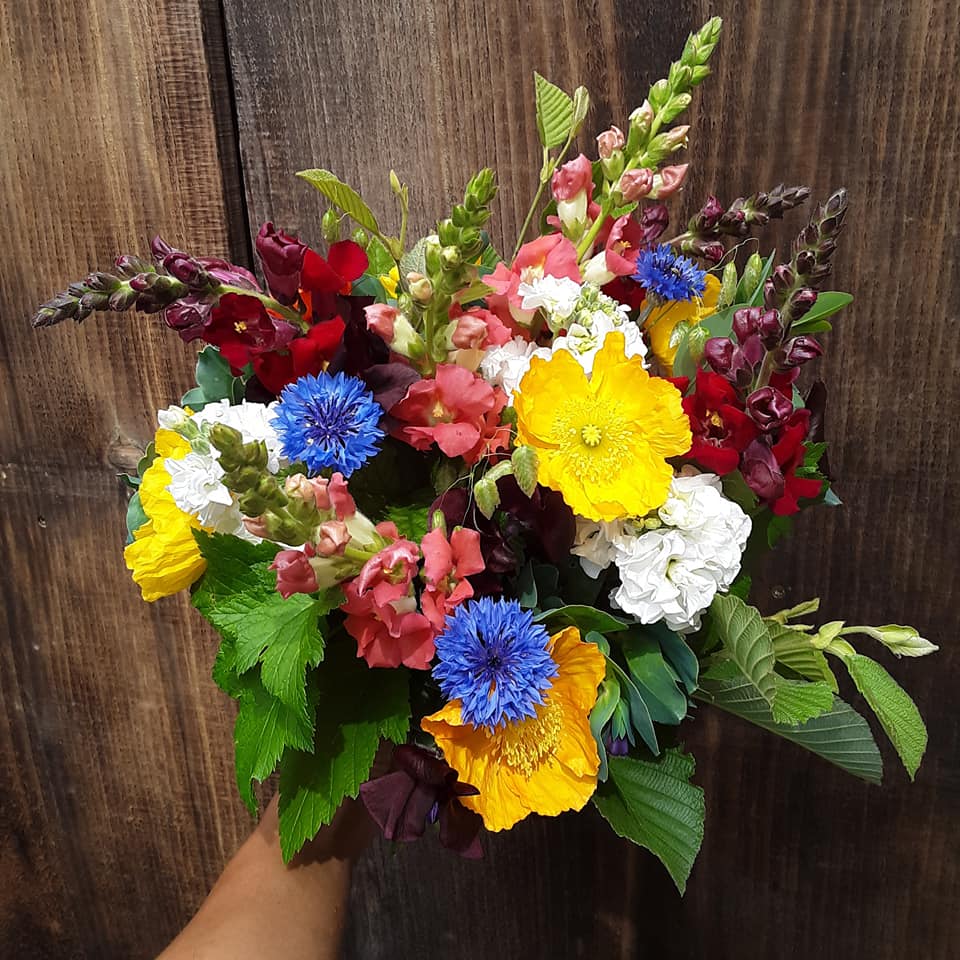 In 2021 Jenny launched her business on a tenth of an acre of rented land she found through a local community forum. She markets her colorful wares through a seasonal flower CSA, an honor stand in town, special orders, workshops, and DIY weddings.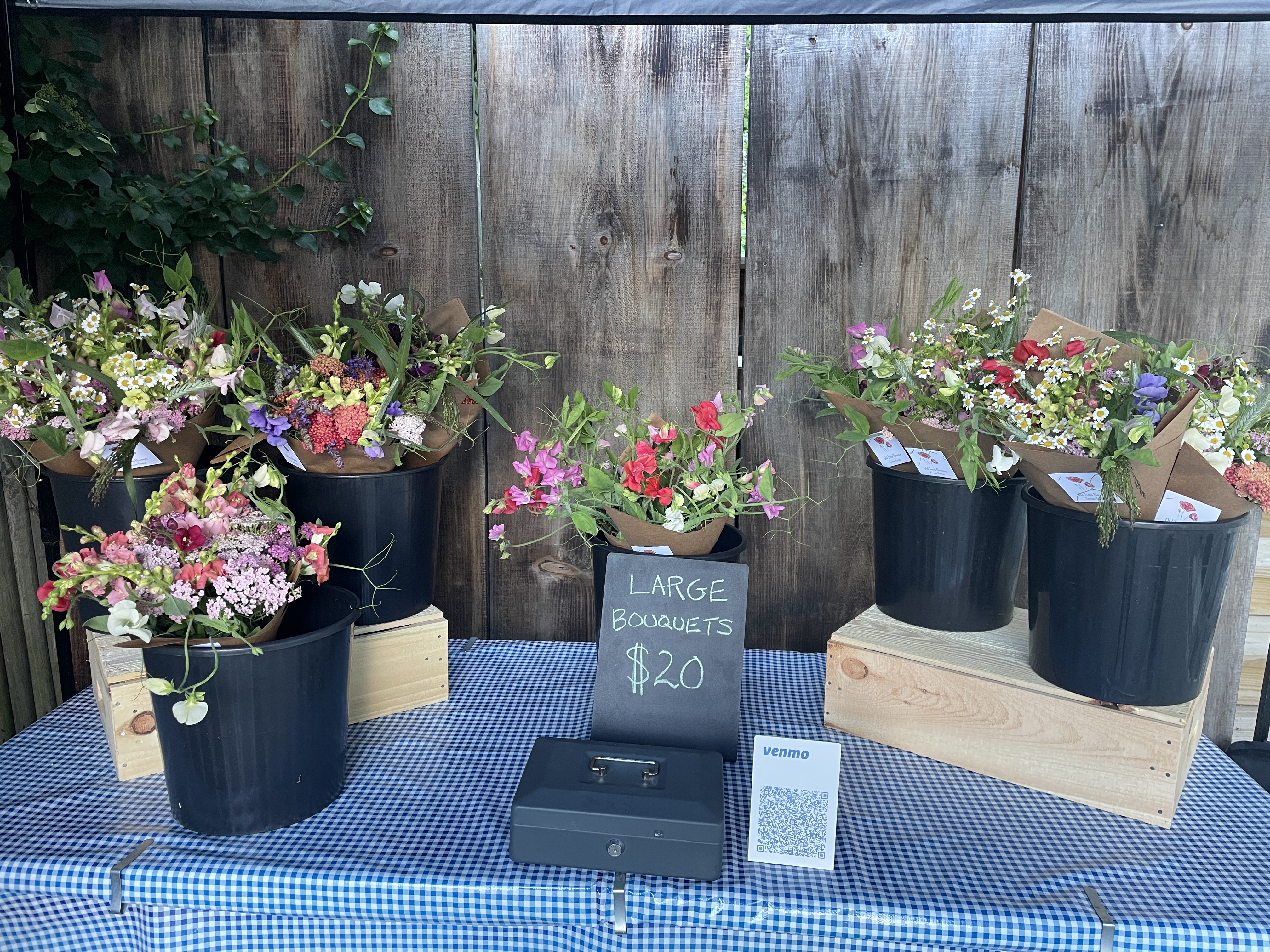 Jenny has a clear passion for the flowers she grows. Even on her current small acreage she is able to cultivate a wide range of beautiful and lesser-known varieties. While not able to pin down an all-time favorite flower, Jenny says her current favorite is the crocosnia. "They're a beautiful bold red, with an arching shape like orchids." This passion and spirit of curiosity has helped her to be successful in her business planning as well.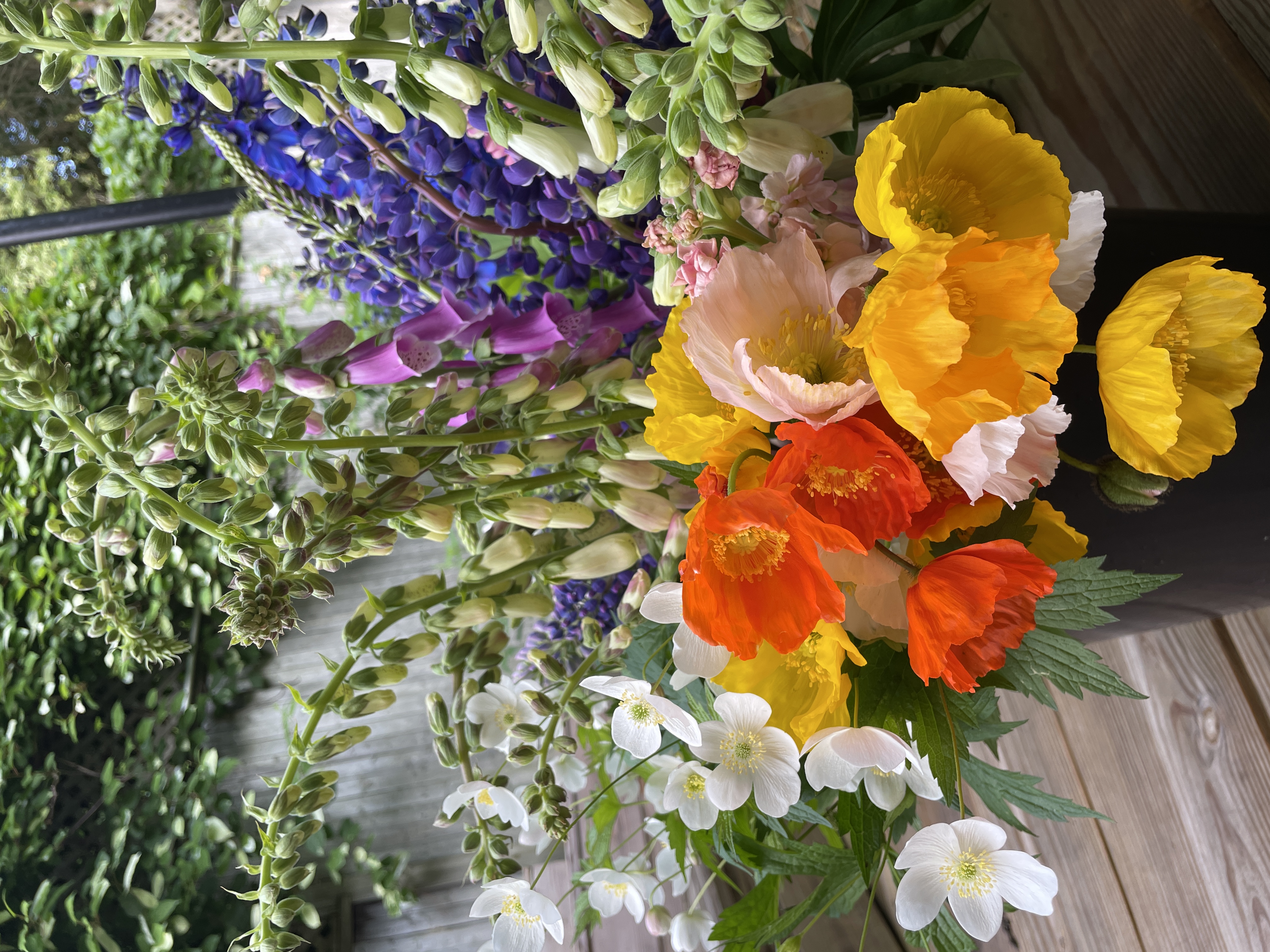 Jenny has been a part of NOFA-VT's 2021-2022 Farm Beginnings® cohort, a year-long program for aspiring and beginning farmers that is designed to help participants launch or grow their farm business. Along with a group of other farmers, Jenny completed a series of in-depth business planning modules, visited local farms, and received mentorship from an experienced flower farmer.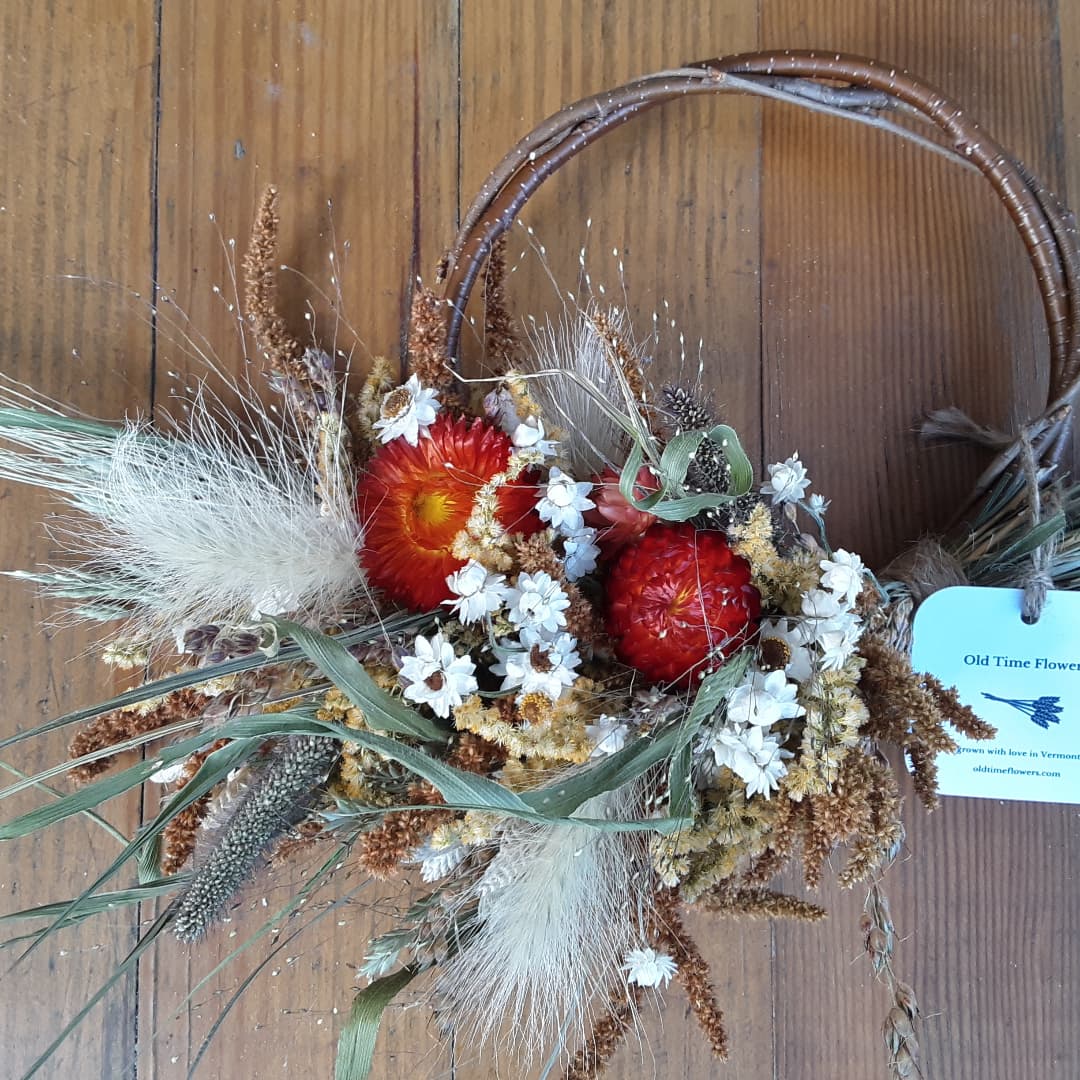 "The most valuable part of Farm Beginnings for me has been my mentorship with Cathy from Unity Farm in Charlotte, VT, and connecting with a supportive learning community around Vermont. I've also become more business savvy. I learned about the minutiae of financial management from sales tax to bookkeeping, and am getting a better grasp on managing a small business."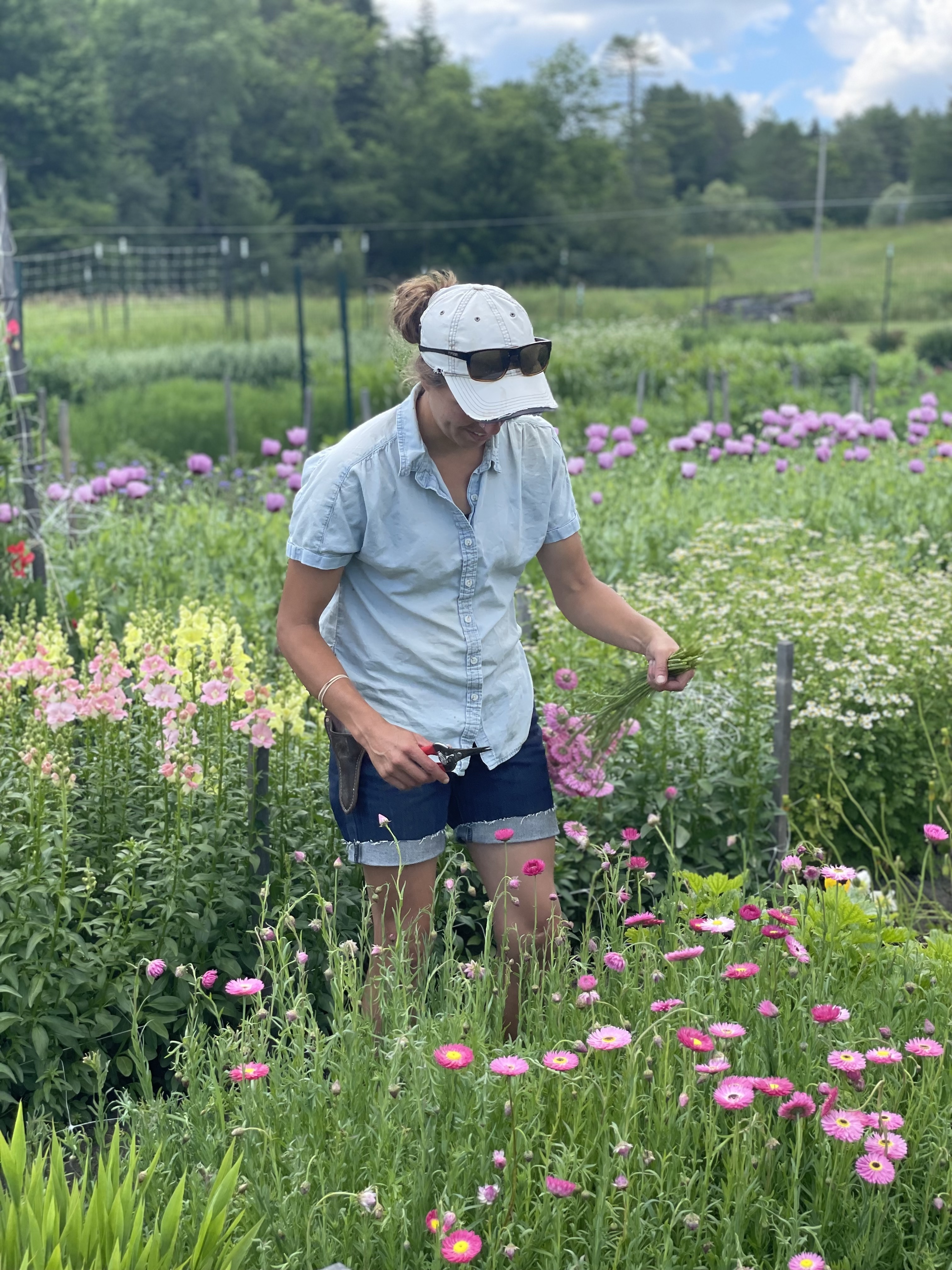 Jenny says one of her proudest accomplishments is stepping full-time into her business in 2022. "This is my second year growing cut flowers and I've been able to make flower farming my main source of income. I'm pretty proud of that!" Next up in the steady growth for Old Time Flowers is setting up an online store to be able to ship product around the country. Jenny has a contagious passion for flowers, and is excited to continue growing her business while searching for a permanent farm to call home.
---
Interested in Farm Beginnings? 
Farm Beginnings® is a year-long program for aspiring and beginning farmers that is designed to help participants launch or grow their farm business. The course is focused on sustainable agriculture and is led by Vermont-based service providers and farmers. 
The 2022/2023 Farm Beginnings cohort will begin in mid-October 2022.