Did you know that when you buy Organic Valley products, you're supporting Vermont Organic dairy farmers Melanie and Patrick Harrison of Harrison's Homegrown.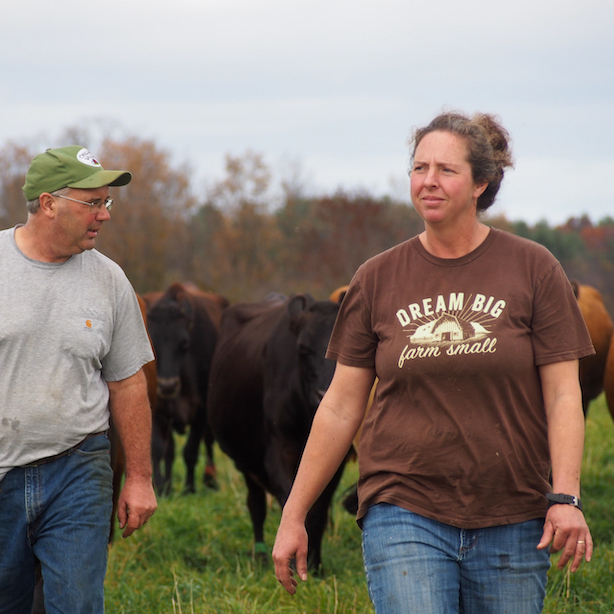 Harrison's is located in Addison, has a herd of about 190 Jersey cows, and is a member of the Organic Valley co-op.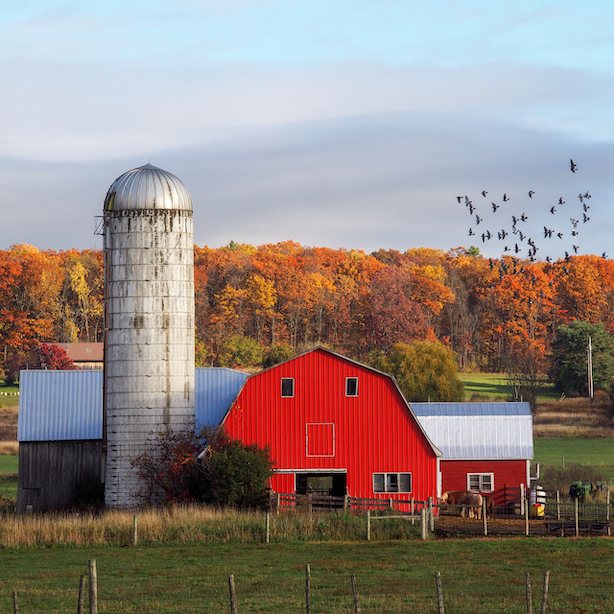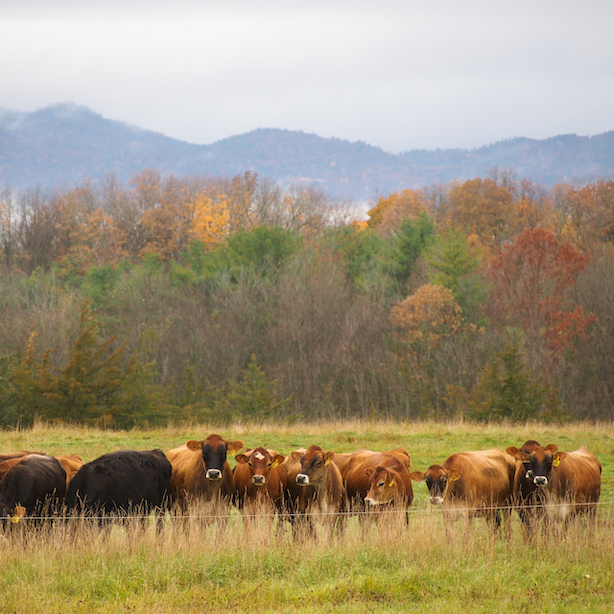 Melanie and Patrick converted to the previously conventional operation to organic in 2012 in pursuit of a stabler price and after being inspired by other organic dairy farms around Vermont.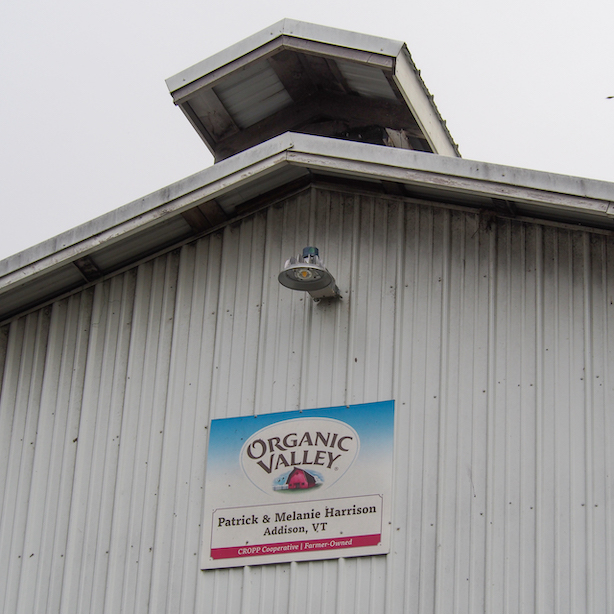 "It's just the right way to farm," Patrick said.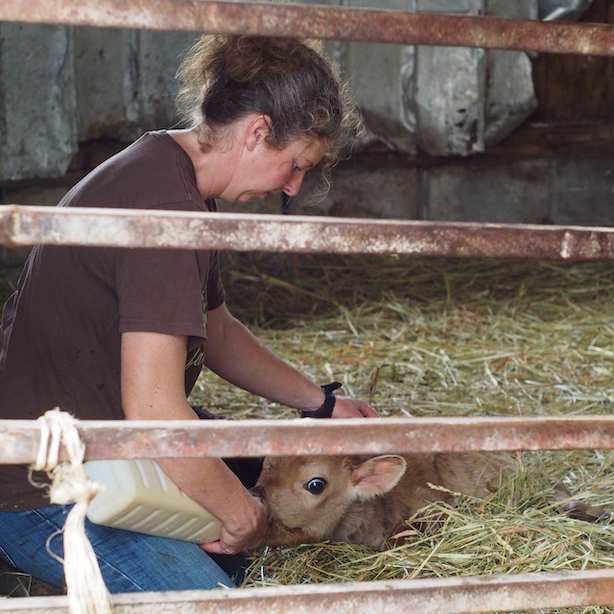 Melanie is a self-described "soil health nut." Healthy soils benefit lands, animal, and people in myriad ways. They also retain moisture for longer, which is important considering that until September The Harrisons' had received only an inch of rainfall. Melanie and Patrick both participated in our inaugural Soil Health Stewards Cohort last year, a peer-to-
peer learning group formed in memory of soil health pioneer Jack Lazor, with support from Butterworks Farm and Stonyfield.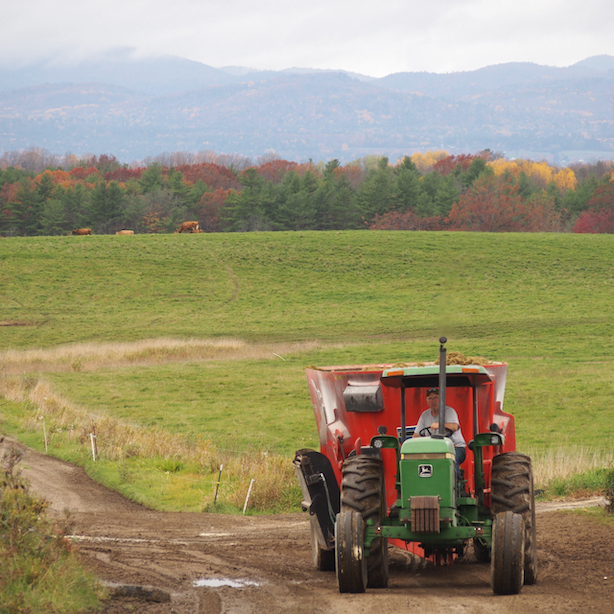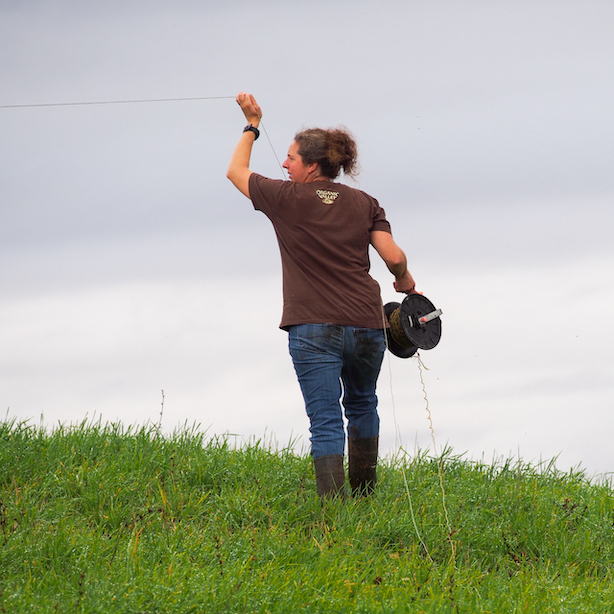 A few years ago Harrison's Homegrown received a Vermont Family Farmer of the Month Award to help them install solar panels on their Heifer barn. These solar panels provide 80% of the farm's electricity over the course of the year.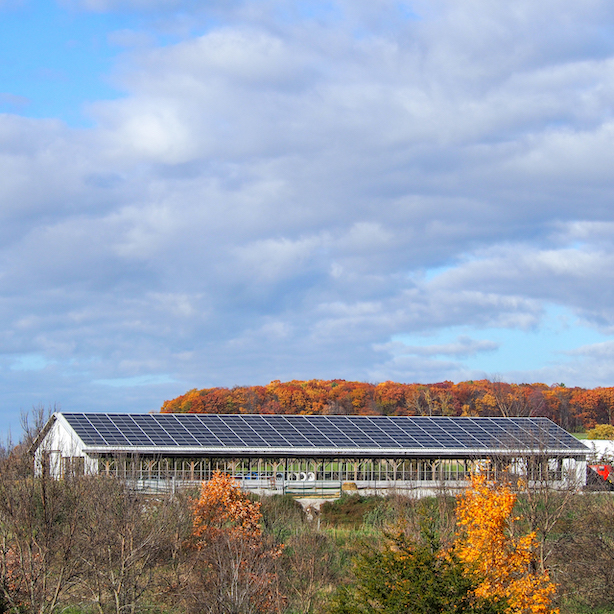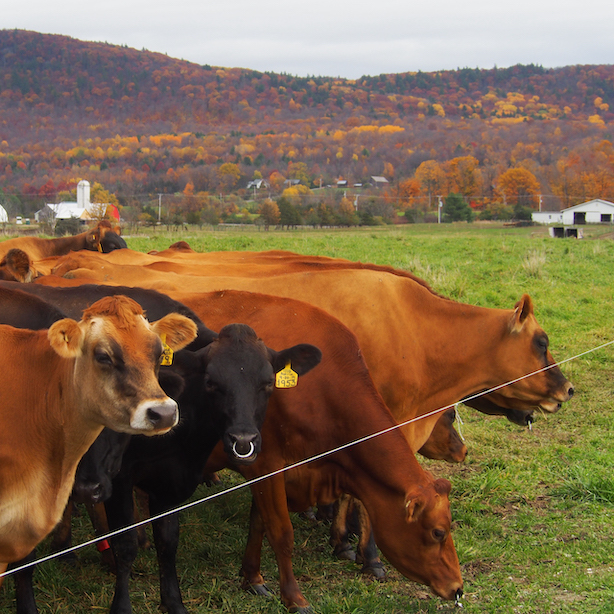 We love Melanie and Patrick and all of Vermont's organic dairy farmers!
To support them look for Organic Valley and Stonyfield products, as well as certified Vermont Organic brands–look for the label!