The People's Farmstand was a recipient of one of the 65 Resilience Grants NOFA-VT supported in 2022. These grants of up to $2,500 supported projects that improve long-term resilience on farms around Vermont and were reviewed by a participatory farmer and farm worker review committee.
In 2023–thanks to supporters like you!–we will distribute nearly $150,000 to farms and projects across the state. We'll announce recipients in the coming months!
Here's a little bit about The People's Farmstand:
—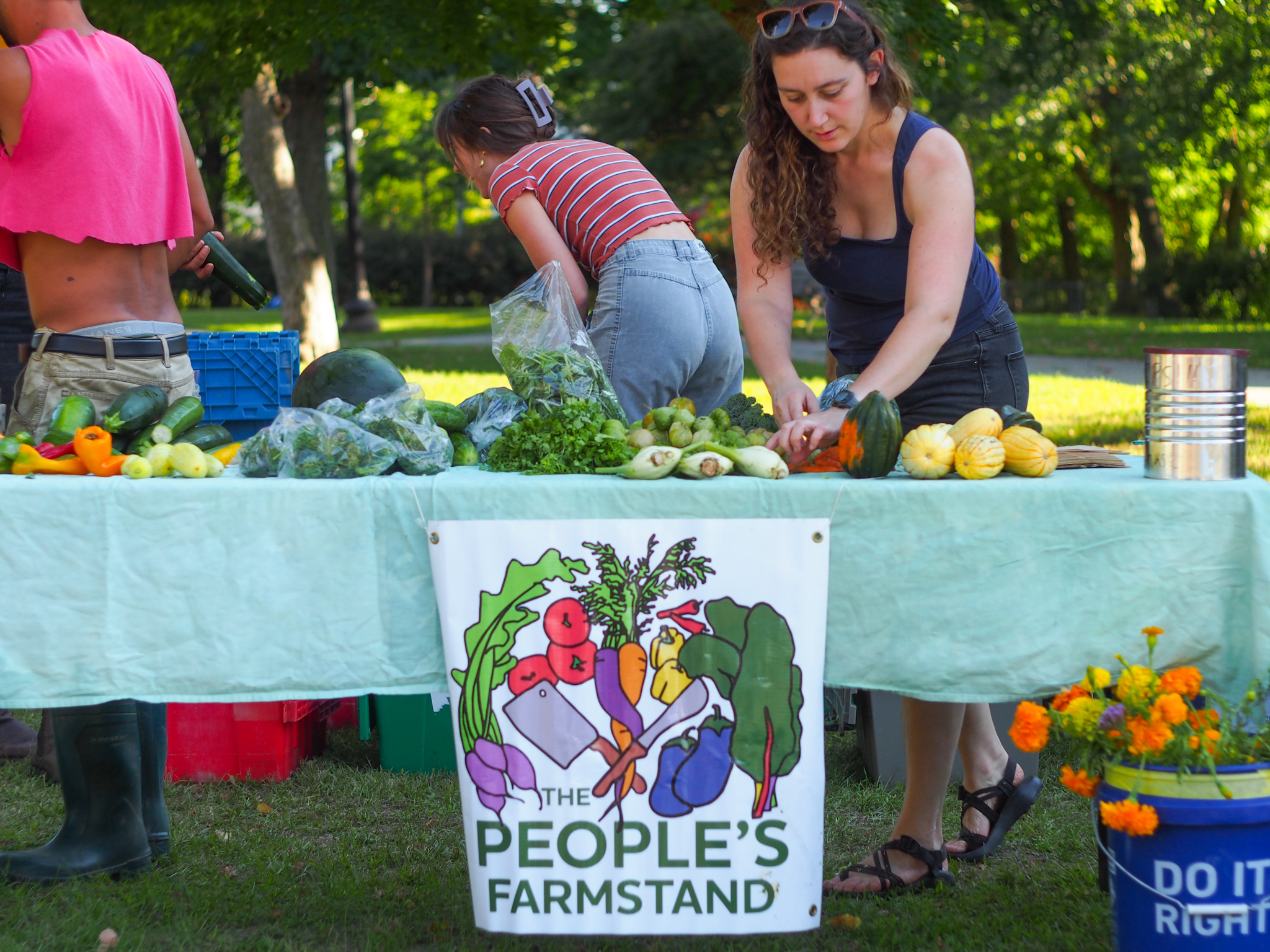 The People's Farmstand is a Burlington-based pop-up farmstand providing free local, organic produce to anyone who needs or wants it.
The People's Farmstand believes that all people should have access to food that is culturally significant and is produced using environmentally conscious methods and fair labor practices.
The project started in 2020 when organizers got involved with The People's Kitchen, a mutual aid and food rescue project run by FaRied Munarsyah. FaRied turns food donations into hot, prepared meals that he and volunteers share with folks at pop-up events around Burlington. Anyone who wants a hot meal can come enjoy food from The People's Kitchen.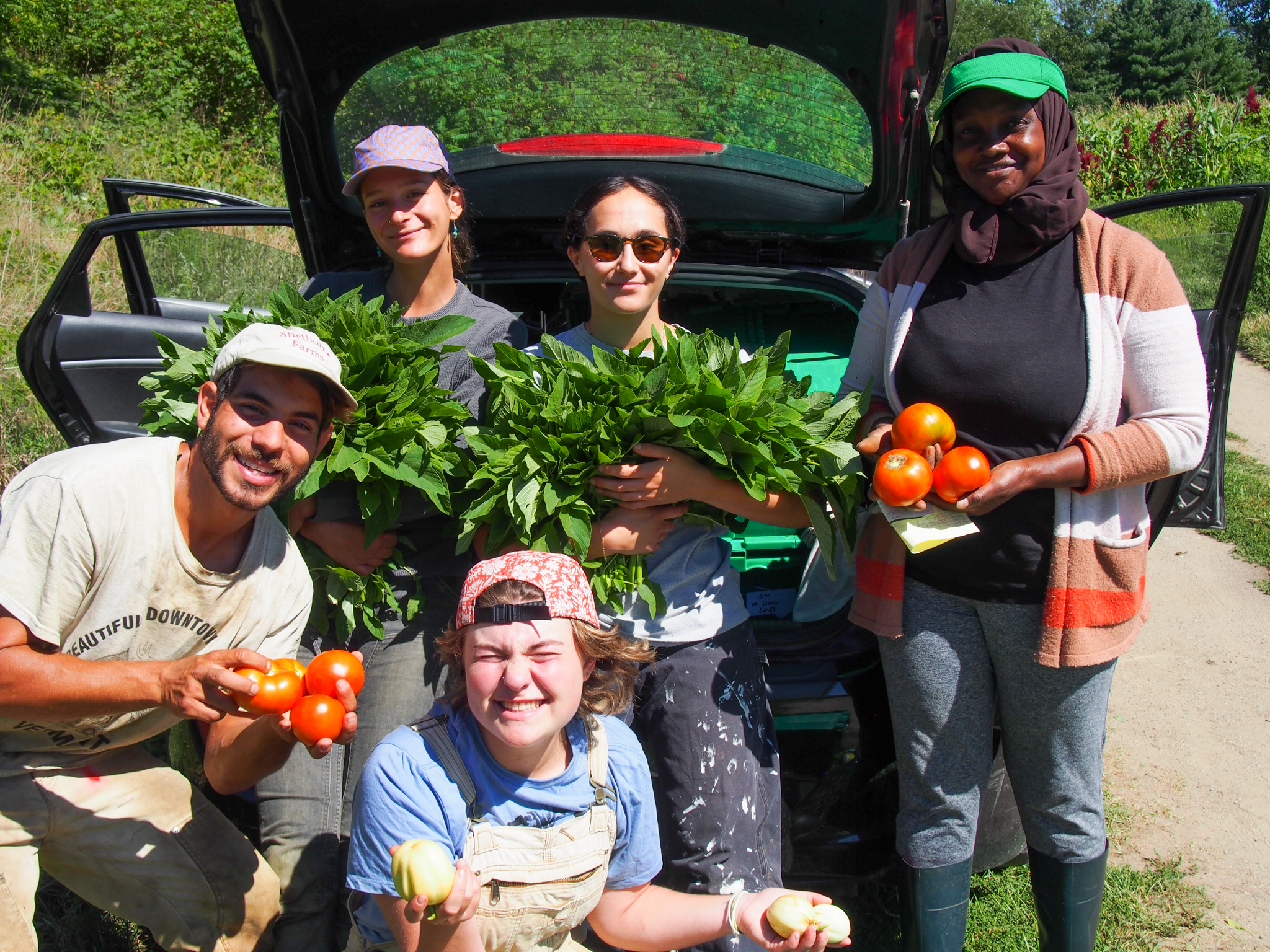 Organizers Nour El-Naboulsi and Naomi Peduzzi were blown away by what FaRied had created. They saw that The People's Kitchen meal events were not charity events, but joyful mutual aid experiences–a collaboration with the community being served. The food being served was often culturally relevant to the community it was being served to. Folks who came to eat often helped set up and break down the events. The events worked to develop and deepen relationships, both between FaRied and the folks enjoying his food, as well as between the families and neighbors who attended week after week.
"It's like a block party," Nour said.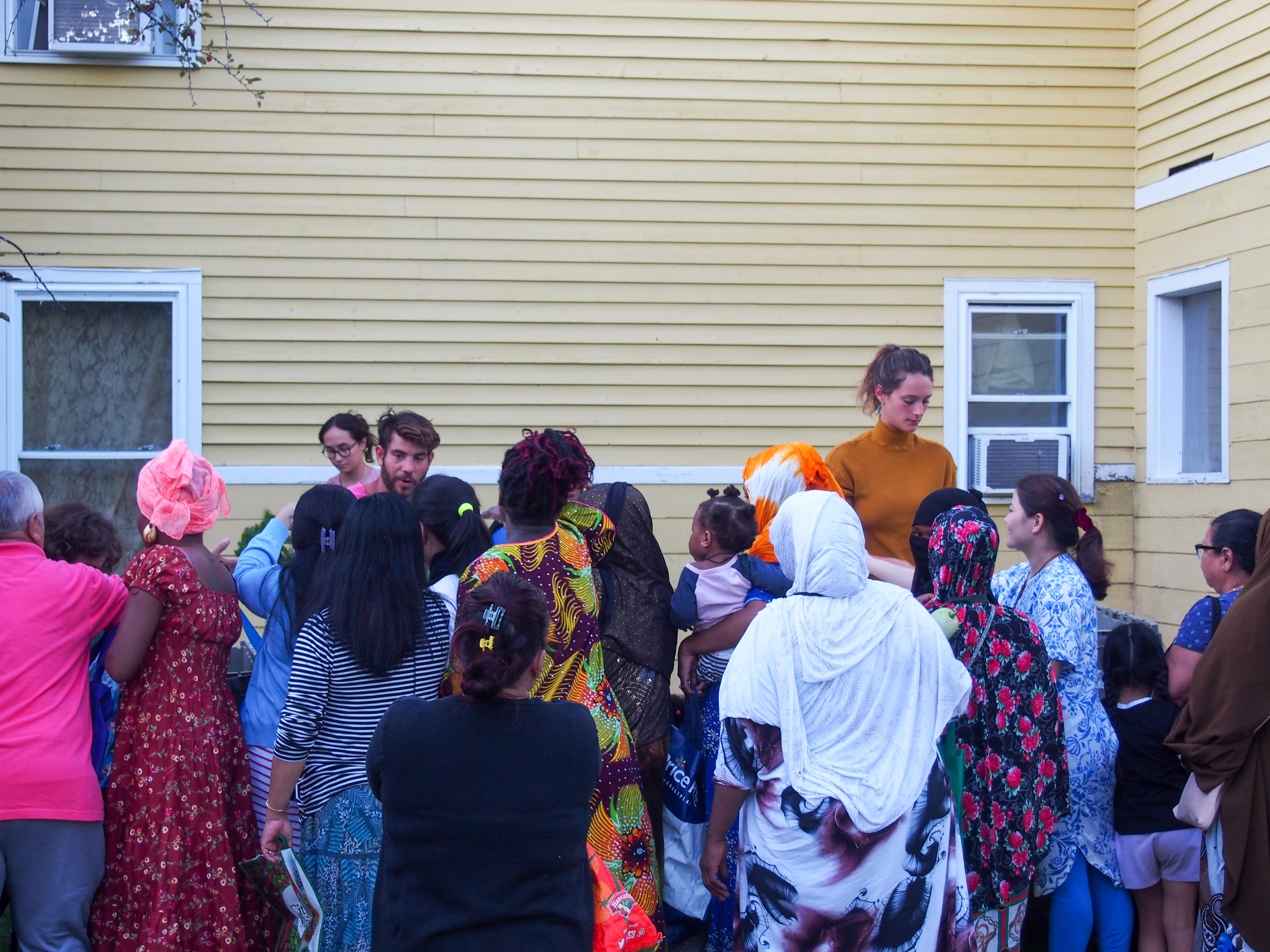 Nour and Naomi had spent years working on various organic farms around Vermont. They knew that farms frequently had extra produce–often too little to organize a full-scale gleaning event, but enough that it was disappointing to let it go to waste.
They saw an opportunity to build on The People's Kitchen: when FaRied brought people out to enjoy a hot meal, The People's Farmstand could send them home with fresh, local, organic vegetables to enjoy throughout the week.
The People's Farmstand was born.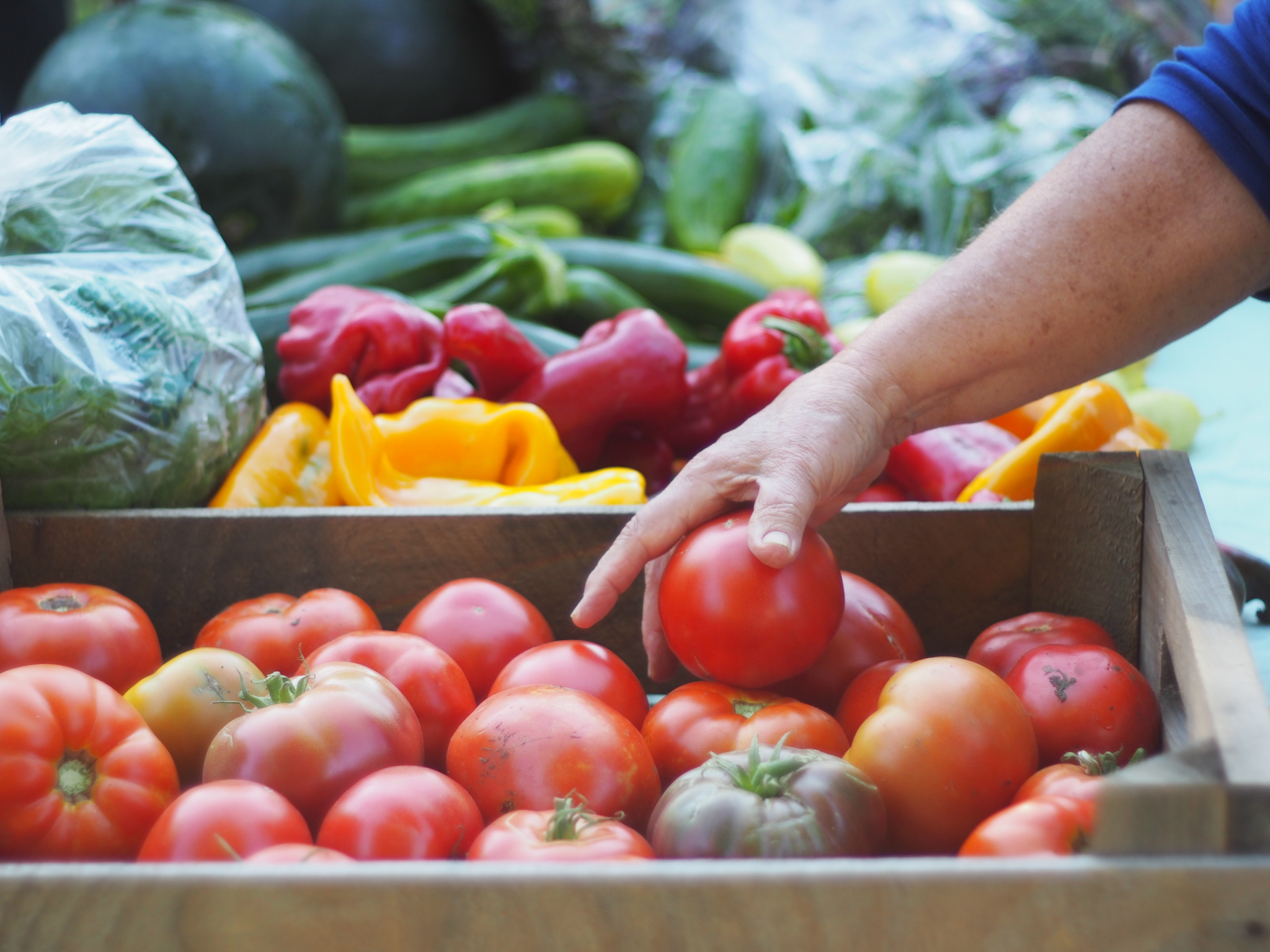 "Vermont is really unique in that there's tons and tons of organic veggie farms. In order for farms to make a livable wage, they have to charge a good amount of money, and most people just really can't afford it. That's where we come in."

- Naomi Peduzzi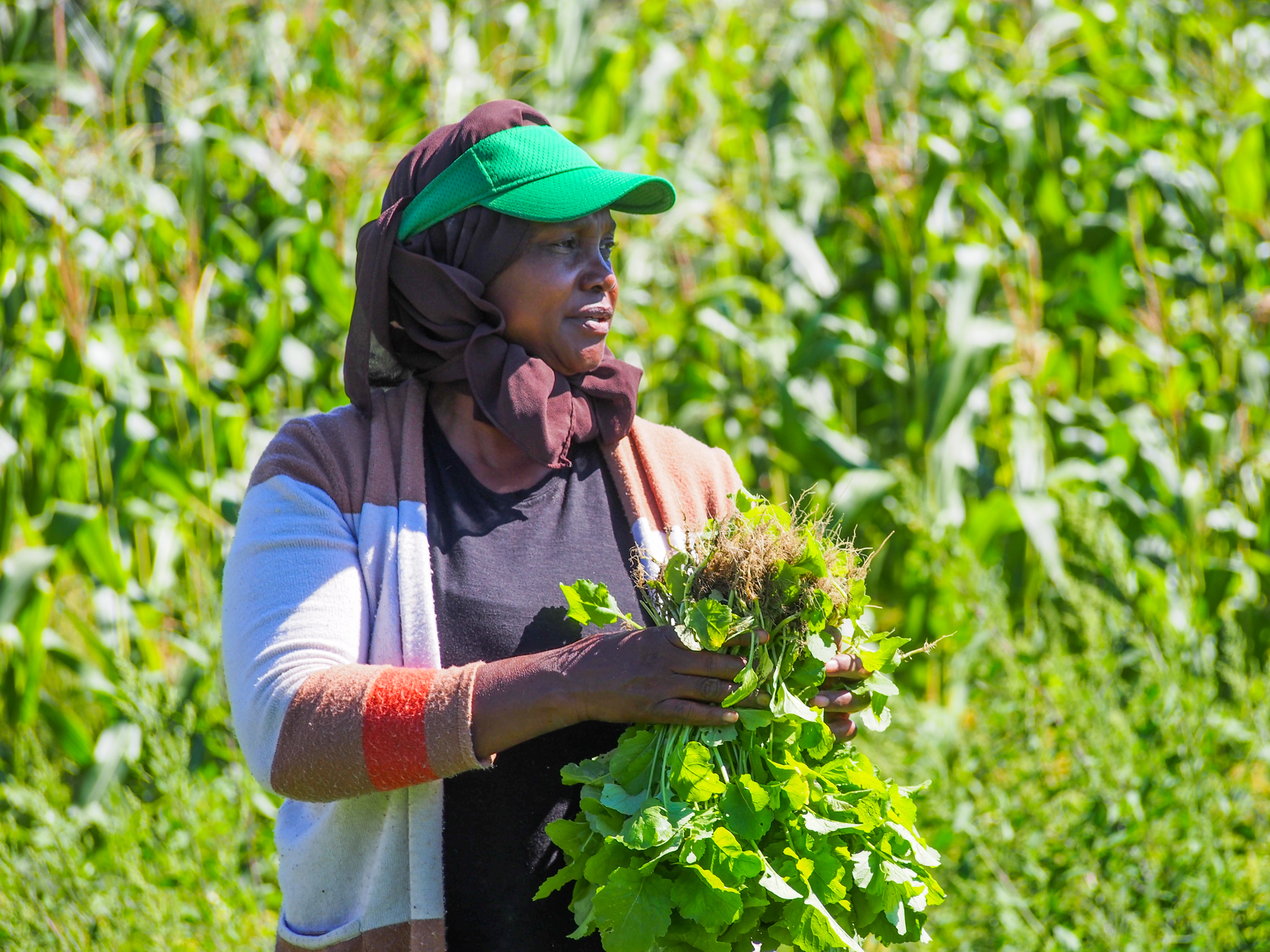 Nour and Naomi leveraged their relationships in the agricultural community, and now The People's Farmstand collaborates with Pine Island Community Farm, Diggers' Mirth Collective Farm, Tamarack Hollow Farm, Full Moon Farm, Intervale Community Farm, UVM's Horticulture Farm, and others to grow, harvest, process, and distribute vegetables.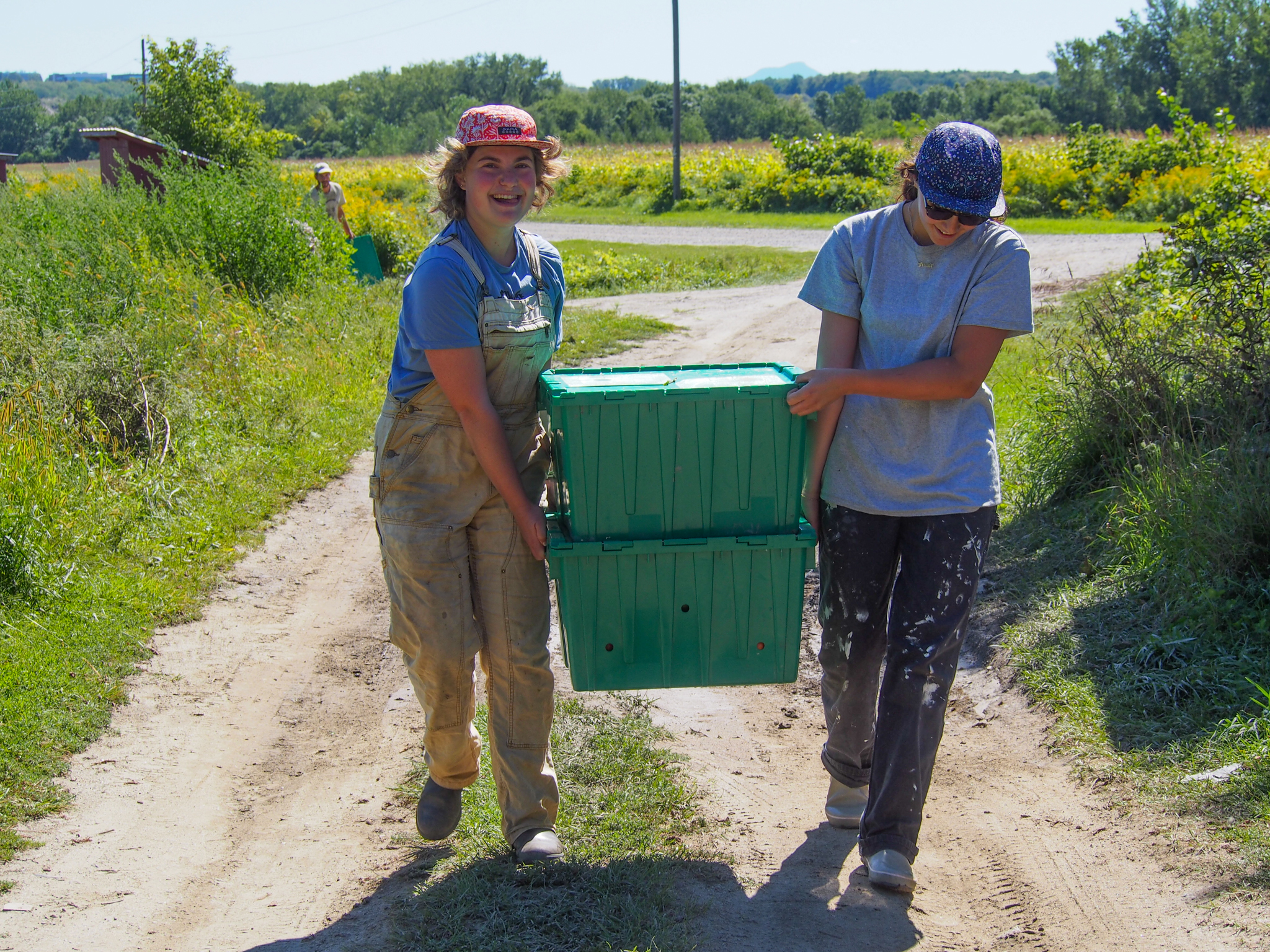 As the project evolved, it became increasingly important to start growing and producing culturally relevant vegetables.  
"It's one thing for a Nepali or Somali family to get lettuce mix, some cucumbers, and sweet corn… it's another thing to say that we provide things like white African eggplants, cow horn okra, pallangi, which is a stewing green… We've partnered with New American farmers to grow these culturally relevant things so people can go home and make dishes from their home countries. These are Vermont farmers growing things from all around the world."

- Nour El-Naboulsi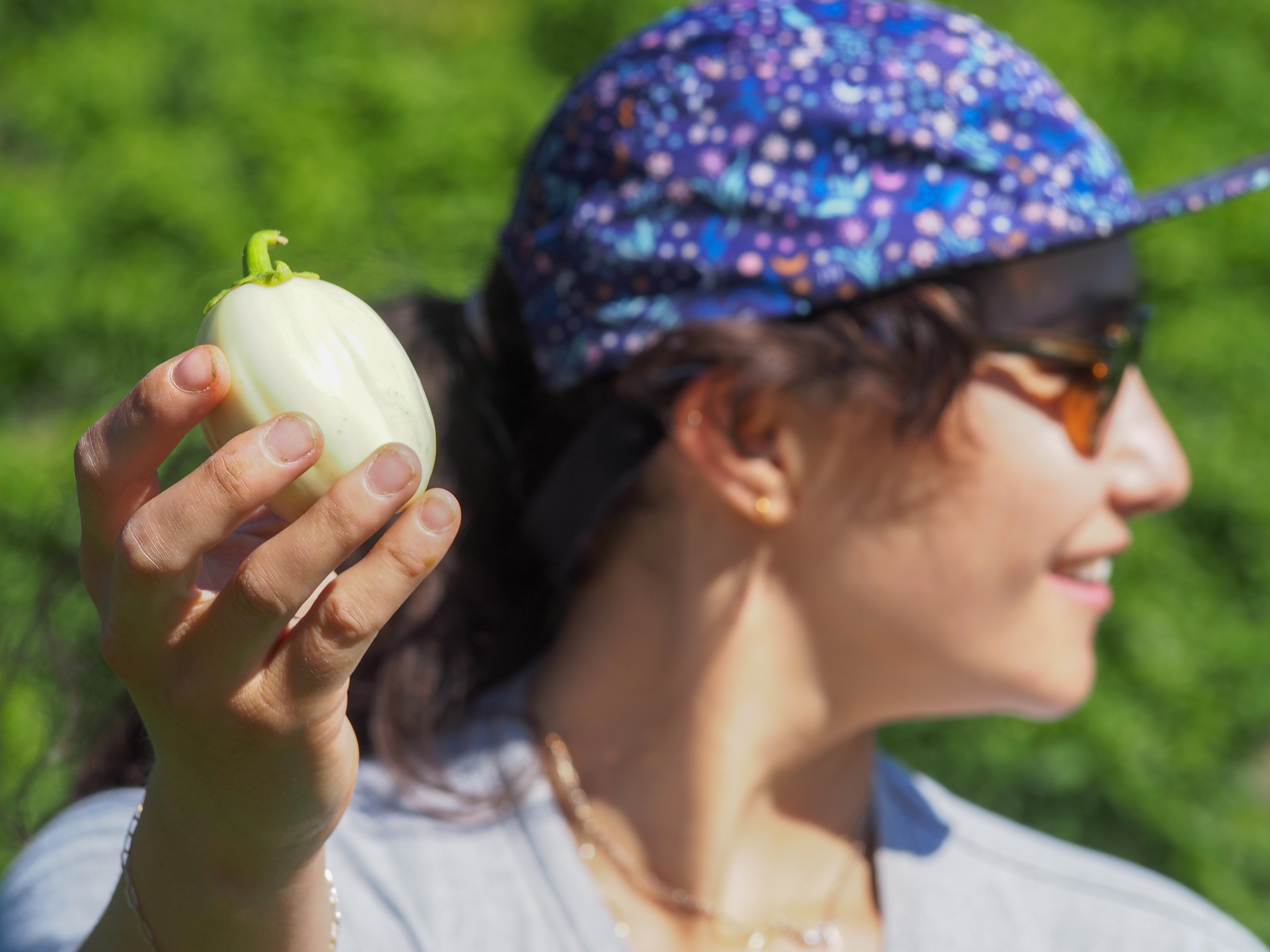 With their Resilience Grant, The People's Farmstand was able to secure large plots at both Diggers' Mirth Collective Farm in Burlington and Tamarack Hollow Farm in Plainfield to grow their own crops, including okra, bitter melon, mulukhiyah, and callaloo–as well as staples like tomatoes and cilantro.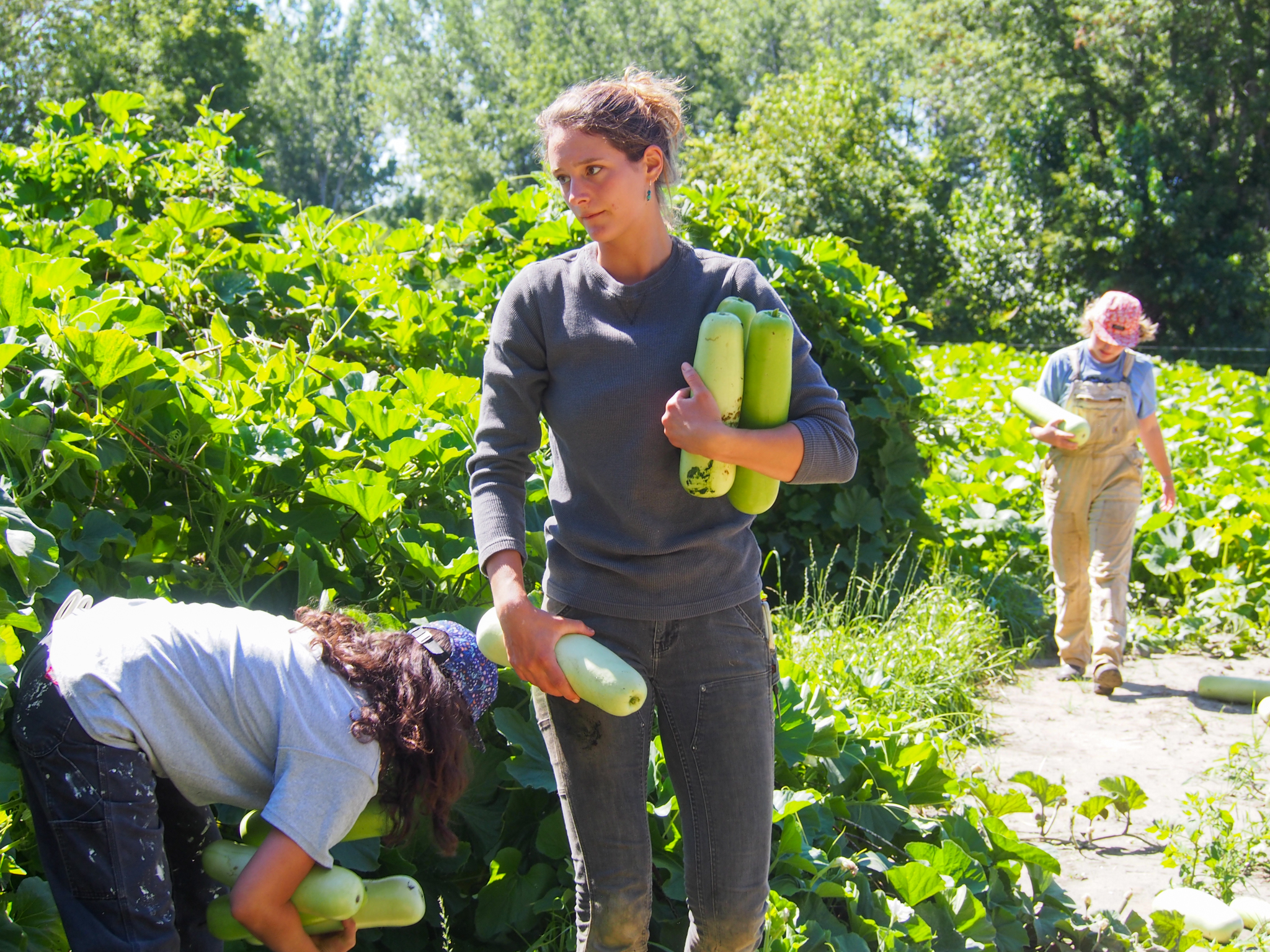 Organizers and volunteers spend every Friday during the growing season collecting and harvesting food from a half dozen different farms and distributing the food at two pop-up farm stands on Friday evenings: one at Pomeroy Park in Burlington's Old North End from 5-6:30 pm, and then another one at South Meadows, a housing development in Burlington South End, from 7-8 pm (with The People's Kitchen).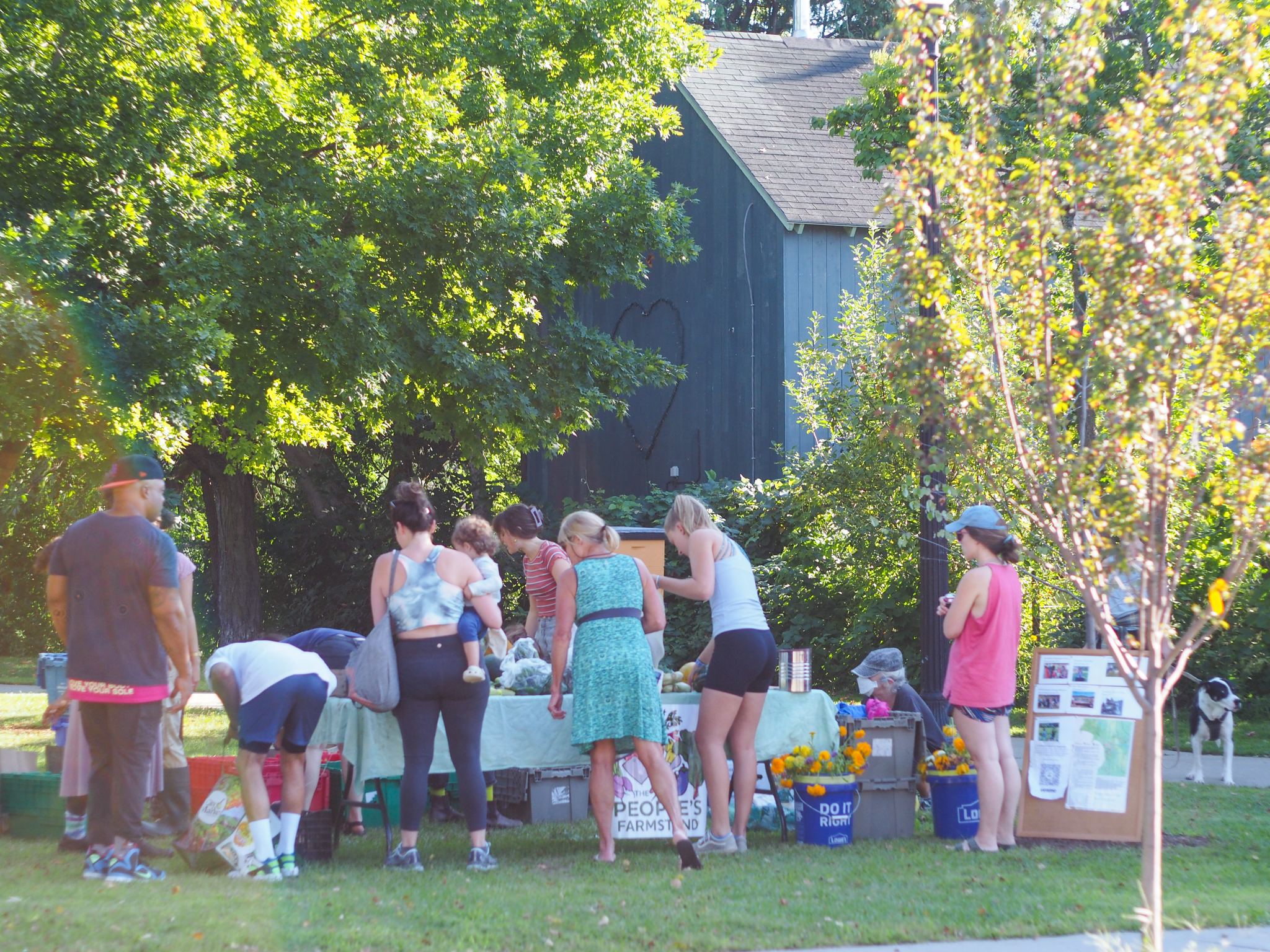 It's clear that people anticipate these events and come regularly. As soon as the organizers roll up with their cars overflowing with produce, people start gathering around with their tote bags. Some folks help unload the truck and set up folding tables.  Folks bring photos of the vegetables from their home countries and show them to People's Farmstand organizers, who write them down so they can look for seeds for next year. Nour says that more than a couple of people have prepared dishes to share with the organizers, wanting to show them how they use the veggies in their recipes.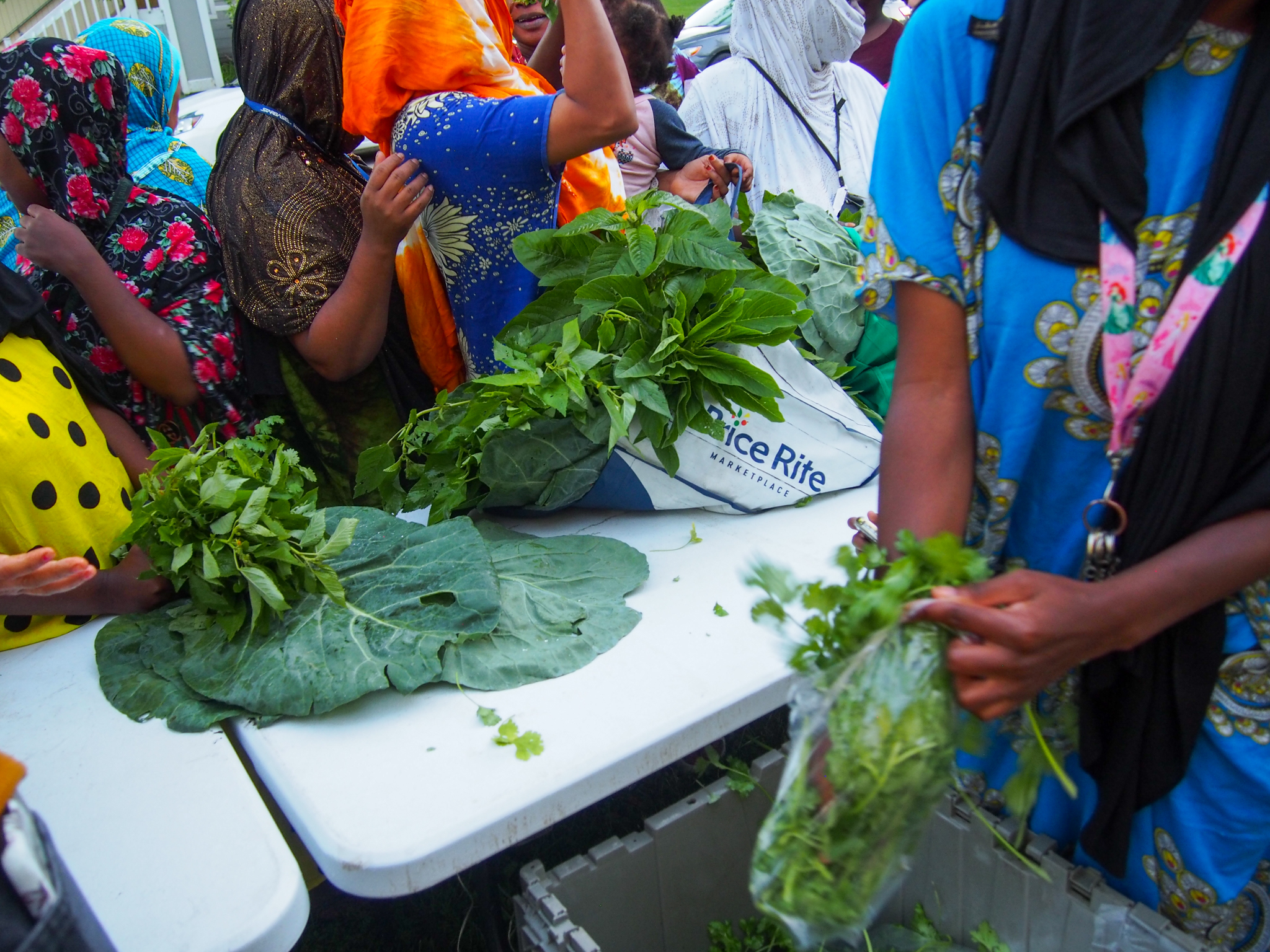 On the day NOFA-VT spent with The People's Farmstand, Ash and Buddhi Tamang and their daughter helped harvest veggies at Diggers' Mirth Collective Farm. The family first learned about The People's Farmstand because they live in the South Meadows neighborhood and attended one of the pop-up farmstand events. They were excited about the quality of the familiar produce and wanted to get involved, so they asked about volunteering.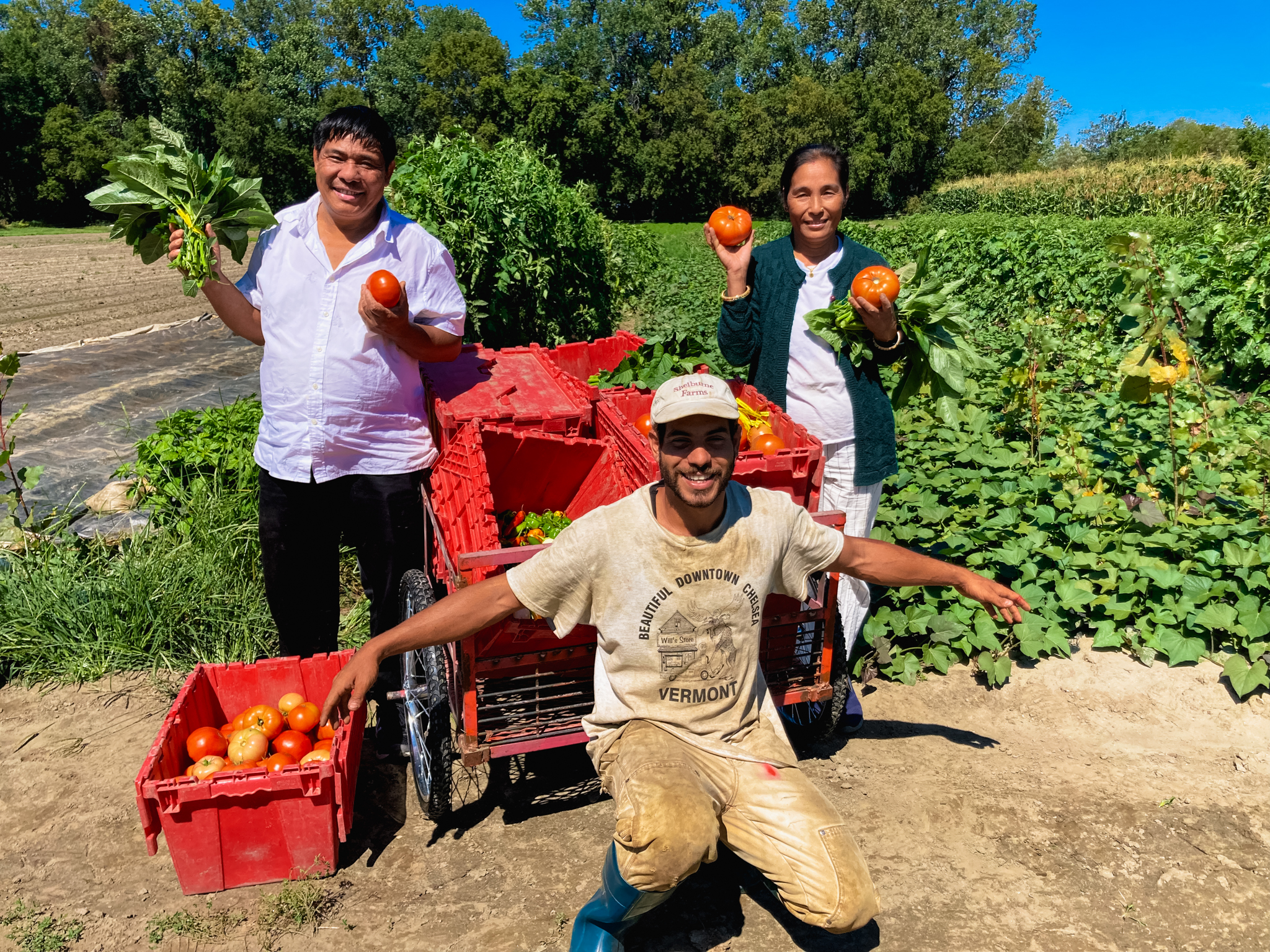 While relationships are clearly being forged, trust is being built, and reciprocity is being practiced, organizers continue to ask questions about how they approach the project:
"One of the things we still struggle with today is charity versus mutual aid. Where are we just coming in and being performative and saying, 'Look at what we're doing, just giving away these free veggies!' versus what is actually going to lead to community resilience, and what is actual mutual aid?"

- Nour El-Naboulsi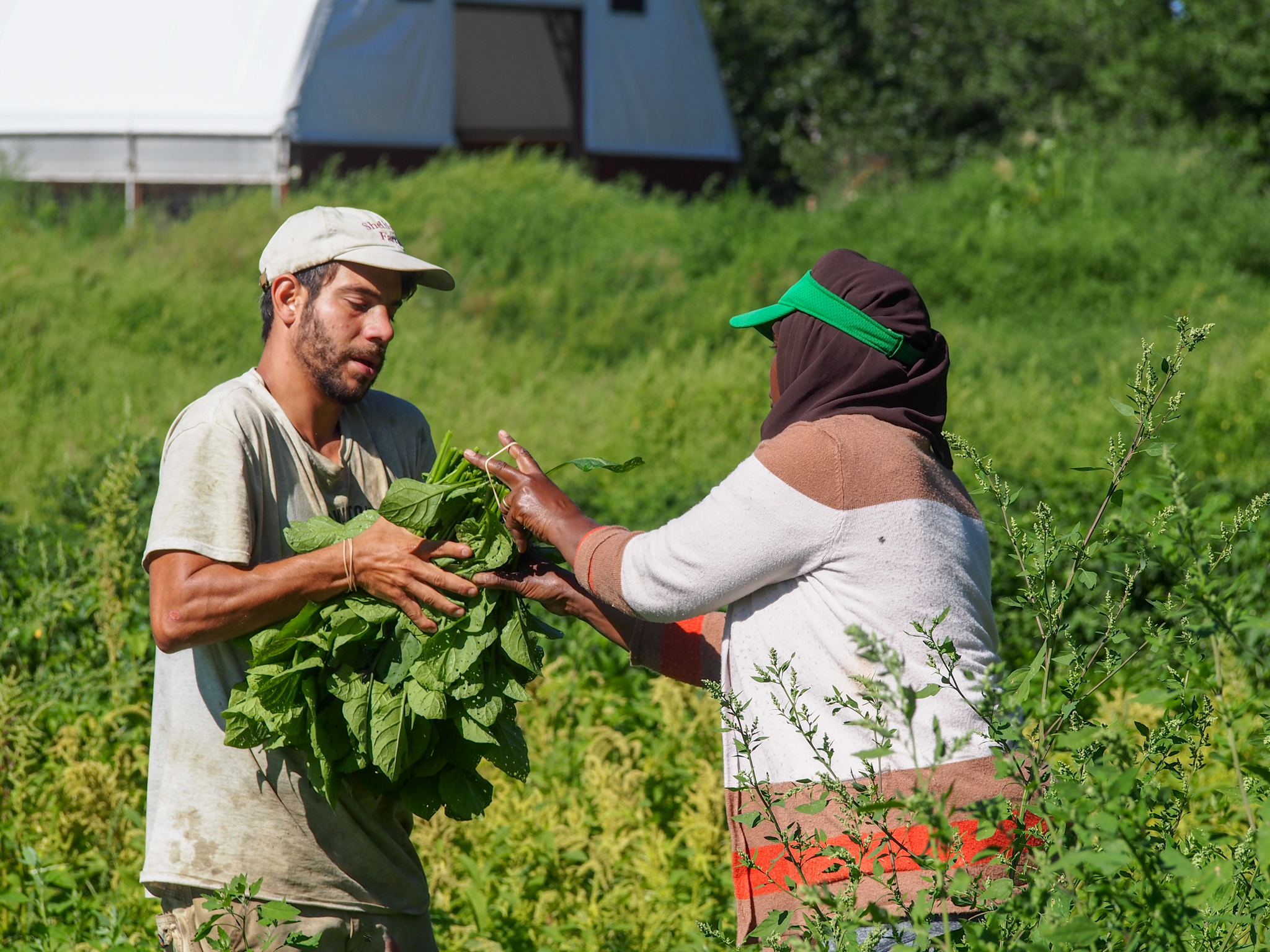 In the case of the People's Farmstand, the resiliency being sown is all about relationships:
"To have resiliency in a community, you need to have trust and relationship building and love for one another… through culturally relevant vegetables, just showing up week in and week out and saying, 'You are so welcome here, you are so loved here, we want you to feel at home as much as possible,' I think that sets up resiliency through compassion. Strength in community is that I have my neighbor's back, my neighbor has my back… I think that can lead to a really resilient, strong community."

- Nour El-Naboulsi

 

"When I think about resilience I think about our communities being really strong. I think that's what's going to take us into the future, is being able to rely on each other… The farmstand has brought people together in huge ways. People are making new connections all the time, and that's what's most important to me and I think is most important to our resilience."

- Naomi Peduzzi
But enough from us–here's the story from The People's Farmstand organizers:
---
These 2022 Resilience Grants were funded by donations to our Resilience Fund as well as with generous support from The WaterWheel Foundation, King Arthur Baking Company, The Alchemist, Lindsay Quella & Nick Haslett, Jamie Quella, anonymous donors, and community members like you!
---
You can help build resilience across Vermont by contributing to our Resilience Fund today: