Location
Brot Bakehouse (38 Meade Rd, Fairfax, VT 05454)
Cost
$25 members; $35 non-members; free for BIPOC
Details
This workshop is full and registration is closed. Please check out our other summer events!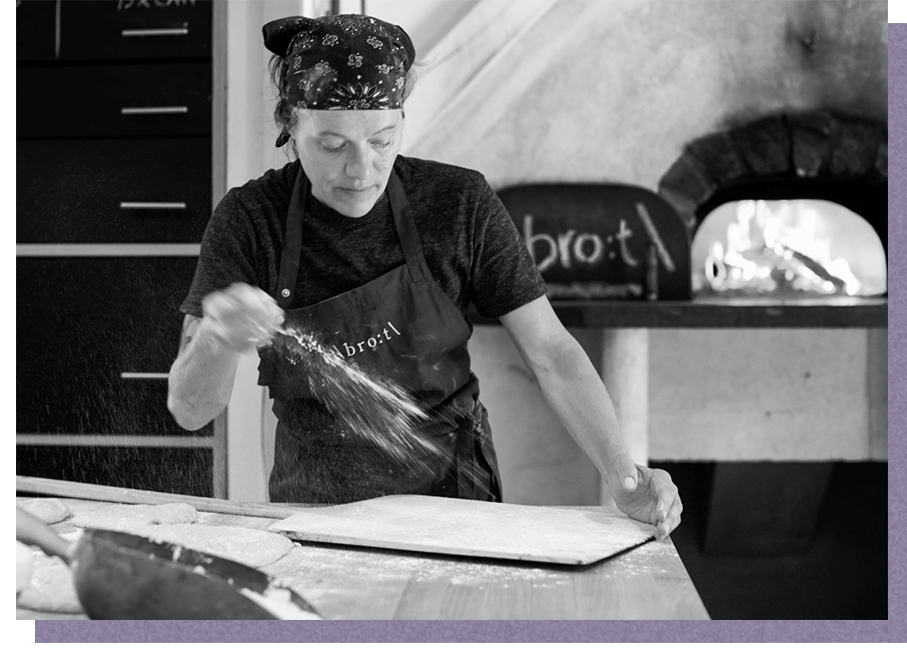 Join us for a hands-on baking workshop with local grains and sourdough at Brot Bakehouse School and Kitchen in Fairfax.
Learn all about the beauty (and challenges) of natural bread making with local grains. We will talk about the principles of natural fermentation in bread making and discuss topics ranging from allergy-friendly baking to selling and marketing your breads locally. Then, get your hands into the (sour-)dough to make a natural leavened flatbread. The workshop ends with a bake-off and a sensory tasting of different breads made with locally grown wheat, rye, and corn. This workshop is perfect for anyone who would like to start baking and sell directly to customers, supplement your CSA, bake for a farmers market, open up a small cottage bakery, as well as home bakers.
Topics include:
Fermentation principles of naturally leavened bread
Making one simple dough for multiple breads
Baking with local grains
Baking in different ovens, especially wood-fired ovens
Cottage baking, on-farm baking, and selling your bread locally
Presenter:
Heike Meyer was born in Berlin, and grew up in Northern Germany. Heavily influenced by the rustic, hearty sourdough loaves you still find in many European countries, she started teaching sourdough baking in 2015, after moving to Fairfax, VT, and opening Brot Bakehouse School and Kitchen. Inspired by the rich food traditions and bread skills from around the world, Heike enjoys traveling and baking with artisan bakers near and far. Using locally grown, organic grains, ancient and modern techniques, and skills that have been passed down from baker to baker, she loves to teach the art of baking and continues to learn every day.