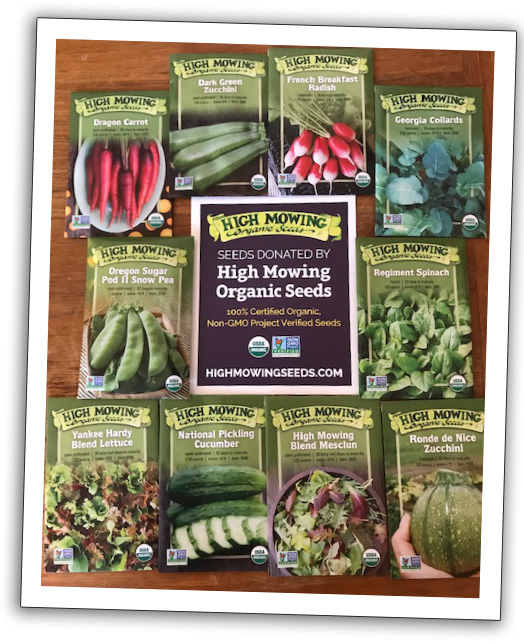 Through the generous support of High Mowing Organic Seeds, People's United Bank and the Sustainable Future Fund and Raven Ridge Fund of the Vermont Community Foundation, NOFA-VT is excited to offer a second opportunity to create a Resilience Garden with free seeds. This project aims to reach folks who are food insecure, have lost a job due to COVID or want to expand their garden to help feed neighbors during these trying times. We all have a role to play in building a resilient food system! 
NOFA-VT has distributed over 60,000 packets of vegetable, herb and flower seeds to 2,700 households across the state over the last month.
Thanks so very much for contributing to a flourishing Vermont agricultural system. We urge you to check out our food access programs and be in touch if there is anything we can help you with in this trying time. We're all in this together. 
Be well & happy gardening,
Team NOFA-VT
---
Thanks for your good work building a food resilient Vermont for all. If you'd like to support this program, please make a donation to NOFA-VT.
And if you're a food insecure Vermonter in need of seeds, check out site distributions at ShiftMeals or the FoodBank.