Location
Milkweed Farm (27 Earth Bridge Rd, Westminster West, VT 05346)
Cost
Sliding scale $10-25, BIPOC complimentary
Details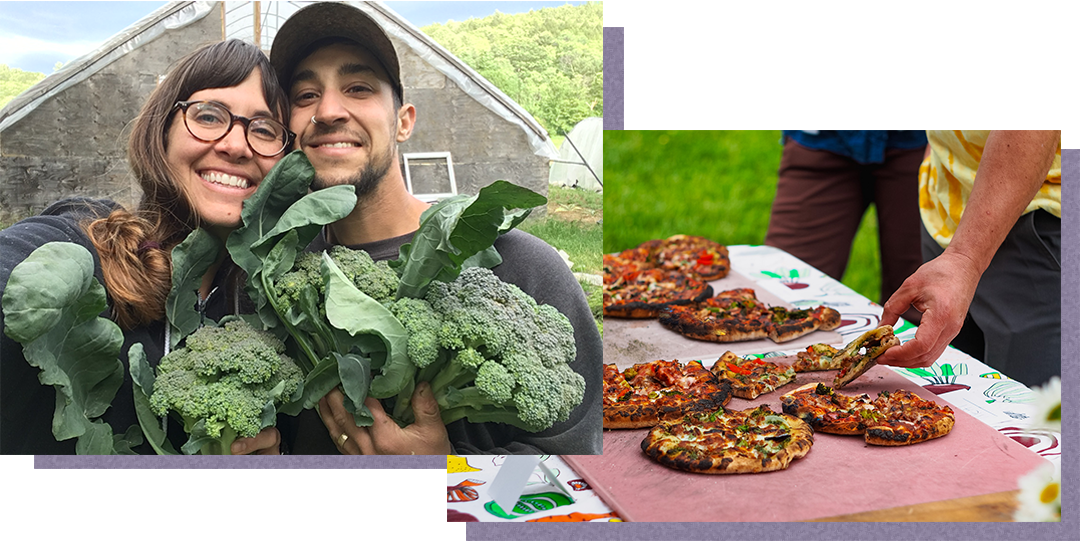 Join us for farm-fresh pizza and a celebration of Milkweed Farm, a small organic vegetable and flower farm in Westminster West.
Owners Jonah Mossberg and Emily Hartz care deeply about building resilient local communities and focus on building soil biology through low and no-till practices. Their one-acre diversified operation supports 75 CSA members and several local grocers. After dinner, take a tour of the farm, including a new washing and packing station funded by a 2022 Vermont Family Farmer of the Month Award. RSVP and enjoy pizza from NOFA-VT's wood-fired oven and a night of community gathering! Gluten-free and dairy-free pizza available onsite upon request.
Stop by Westminster West Public Library's table to make a farm-themed craft, sign up for a library card, and get a coupon for a free book from their giant book sale!